Poplar Springs Elementary School
4101 27th Avenue
Meridian, MS 39305
Phone: 601-484-4450
Fax: 601-484-5189
Principal: LaVonda Germany - lgermany@mpsdk12.net
Lead Teacher: Clair Huff - chuff@mpsdk12.net

Like us on Facebook!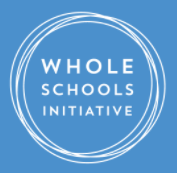 ---
About The School
The mission of the PSE family is to promote an exceptional academic program that recognizes the potential of each child. Our school mission is to integrate the whole child in the learning process, to develop his/her artistic, academic, physical, social and emotional well being. Within our learning environment, we encourage each child to find his or her own "Panda P.O.W.E.R." (pride, ownership, work, effort and respect)!
Poplar Springs Elementary (PSE) has approximately 505 students in Prekindergarten -5th grade with a staff of 50. We were designated as a "A" rated school by the Mississippi Department of Education based on 2014 MCT2 data. PSE is designated as a Model School by the MS Arts Commission's Whole Schools Initiative for the third year.
For over 10 years, PSE has had an arts initiative engaging and educating students through integration of the arts. Our school is supported by an exemplary PTA which strives to enhance learning opportunities for all students.
---
Schedule
Students arrive at school 7:15 a.m. to 7:40 a.m.
Breakfast is served in the cafeteria from 7:15 a.m. to 7:35 a.m.
First bell rings at 7:40 a.m.
The tardy bell rings at 7:45 a.m.
Poplar Springs dismisses at 3:00 p.m.
Students are to be picked up by 3:15 p.m.