The Meridian High School Theatre group, Wildcat Players, received the mark of 'Excellent' at the MTA North State Drama Festival for their performance of Tennessee Williams' play "This Property is Condemned" during the first weekend in December.
Cast Members:
Emma Reeves as Willie
Alex Ricks as Tom
Ashley "Pearl" Reynolds - lights
LaQuanda Harvey - hair/makeup
Aubrey Williams - hair/makeup
Chance Anderson - crew
William Griffin - crew

Cast Member Emma Reeves was selected as part of the 'All Star' cast as well!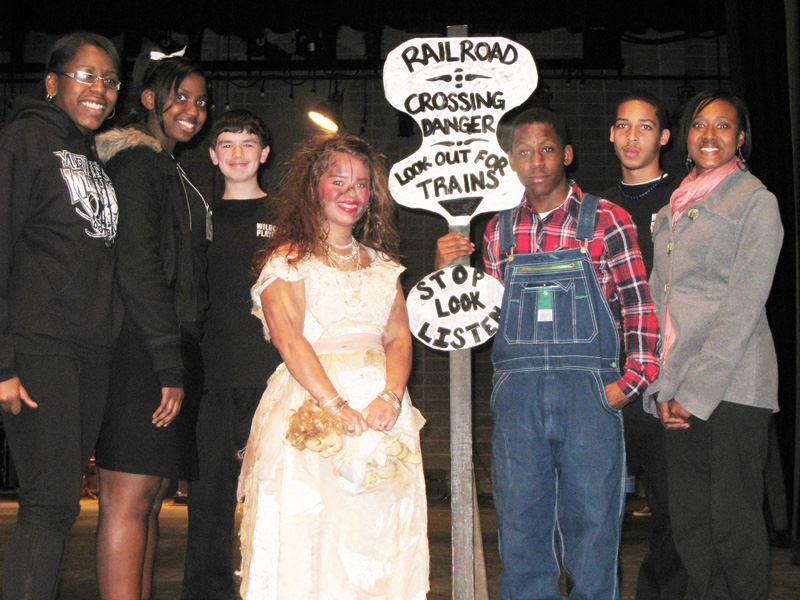 Pictured (left to right): Ashley "Pearl" Reynolds, LaQuanda Harvey, Chance Anderson, Emma Reeves as Willie, Alex Ricks as Tom, William Griffin, and Aubrey Williams.