Twelve young men from Meridian High School were selected to represent MHS at the Mississippi Choral Directors Male Vocal Symposium recently held at Pearl High School. They joined over 100 other men to form a choir that performed that day under the direction of Dr. Nicholas Cummins from Delta State University. The purpose of the event is to encourage singing among men.
Congratulations to Altrevious Bell, Alex Ricks, Artis Ricks, Cardarius Moore, Dalvin Burge, Christian Stringfellow, Marquise Dixon, Dexter Larkin, Fred Porter, Andro Young, C'Kyle Johnson, and Ethan Street.
The MHS Choral Department is under the direction of Penny McLemore and Jennifer Davis. A special thanks goes to Michelle Cook, music teacher at Parkview Elementary, who helped the students at the symposium.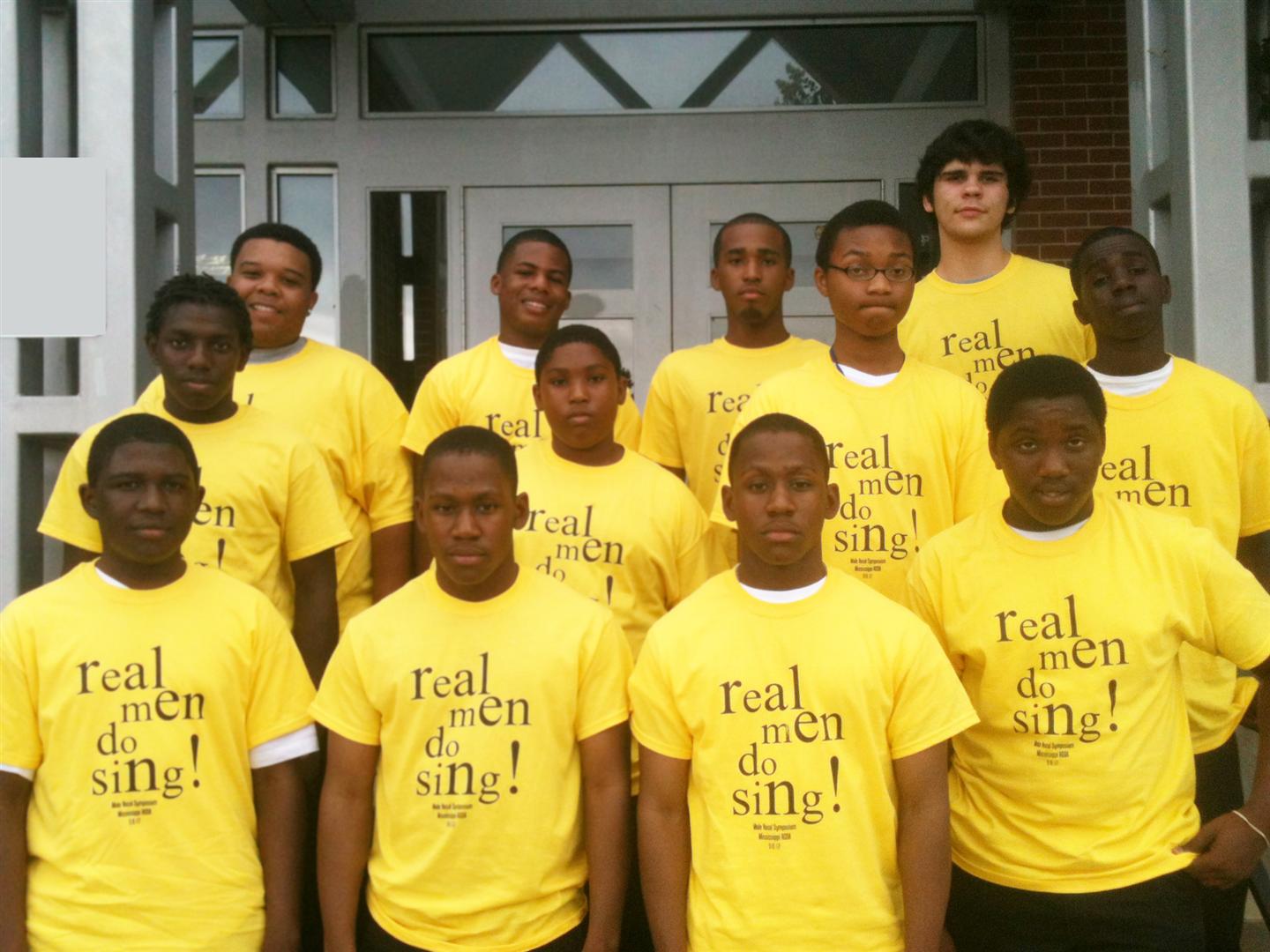 Pictured:
Row 1-Altrevious Bell, Alex Ricks, Artis Ricks, Cardarius Moore
Row 2- Dalvin Burge, Christian Stringfellow, Marquise Dixon, Dexter Larkin
Row 3- Fred Porter, Andro Young, C'Kyle Johnson, Ethan Street