Congratulations to the students and staff of Ross Collins Career and Technical Center for a first place finish in the non-profit division of the Meridian Christmas Parade!
The parade float was designed, built, and decorated by the students of Ross Collins. Students from all programs came together to share what they are learning in their individual programs. The plan required initial design concepts, carpentry, welding, electrical, computer design, marketing, paint, etc. Nearly every program had input into the completion of this grand project.
Ross Collins is a Career and Technical Center for Meridian and Lauderdale County. Programs include: Marketing, Health Science, Drafting and Architecture, Electricity, Information Systems Technology, Teacher Academy, Welding, Automotive Systems, Collision/Repair, Carpentry and Culinary Arts. The Director at Ross Collins is Mr. Rob Smith and the Assistant Director is Ms. Mary Swindell. For more information about Ross Collins you can call 601-483-3331 and ask to speak with one of the counselors.
Students working on the float: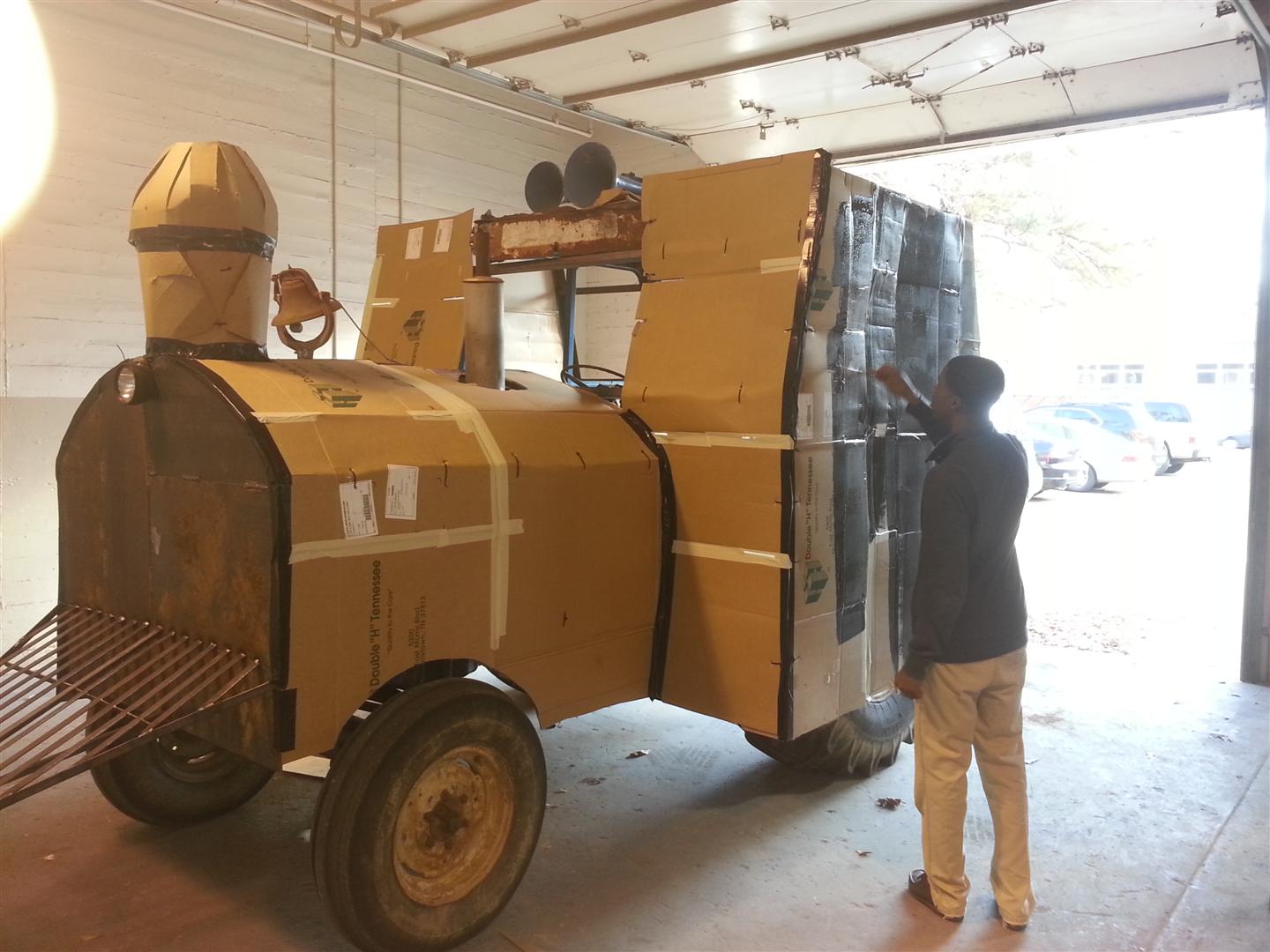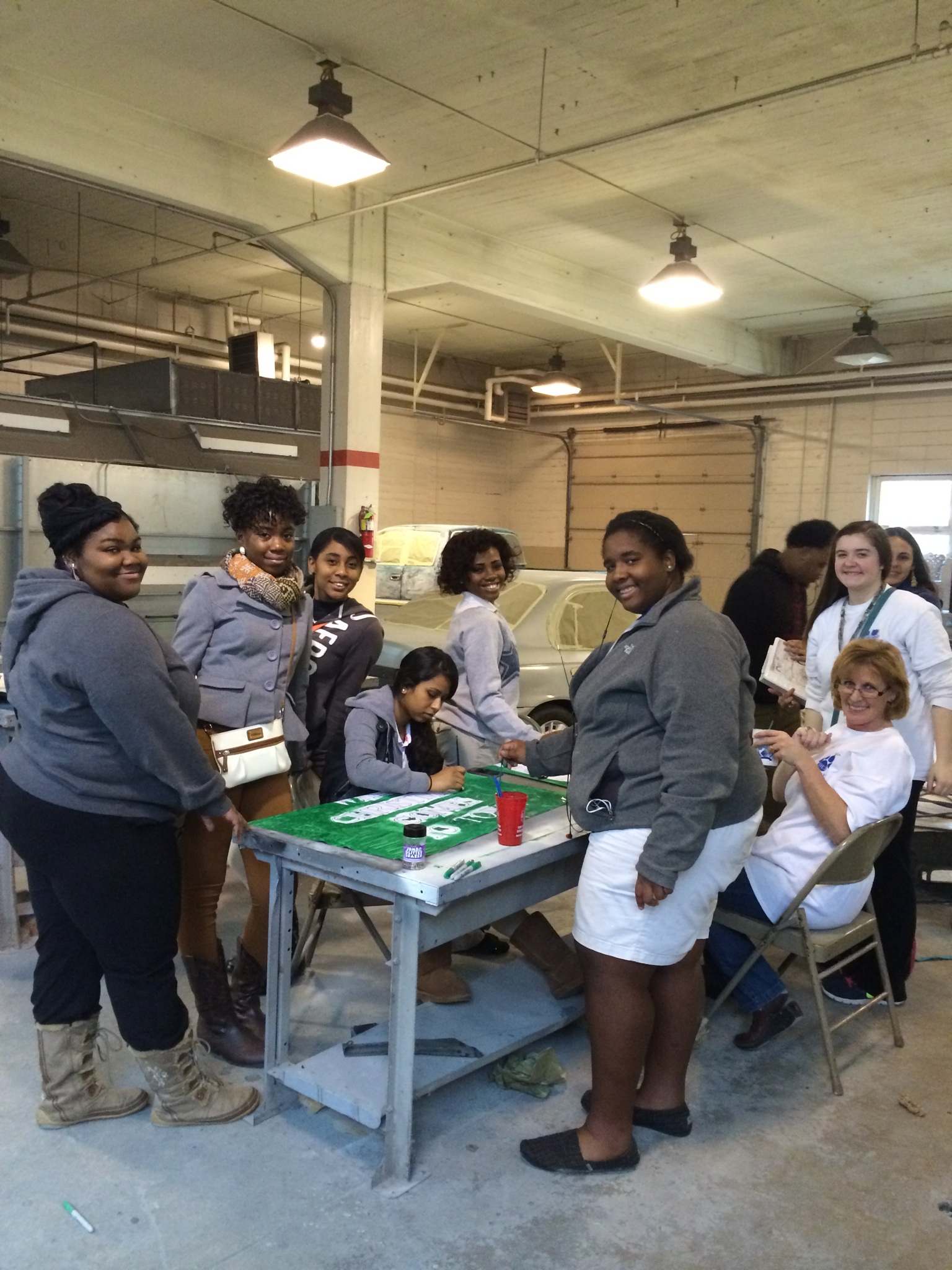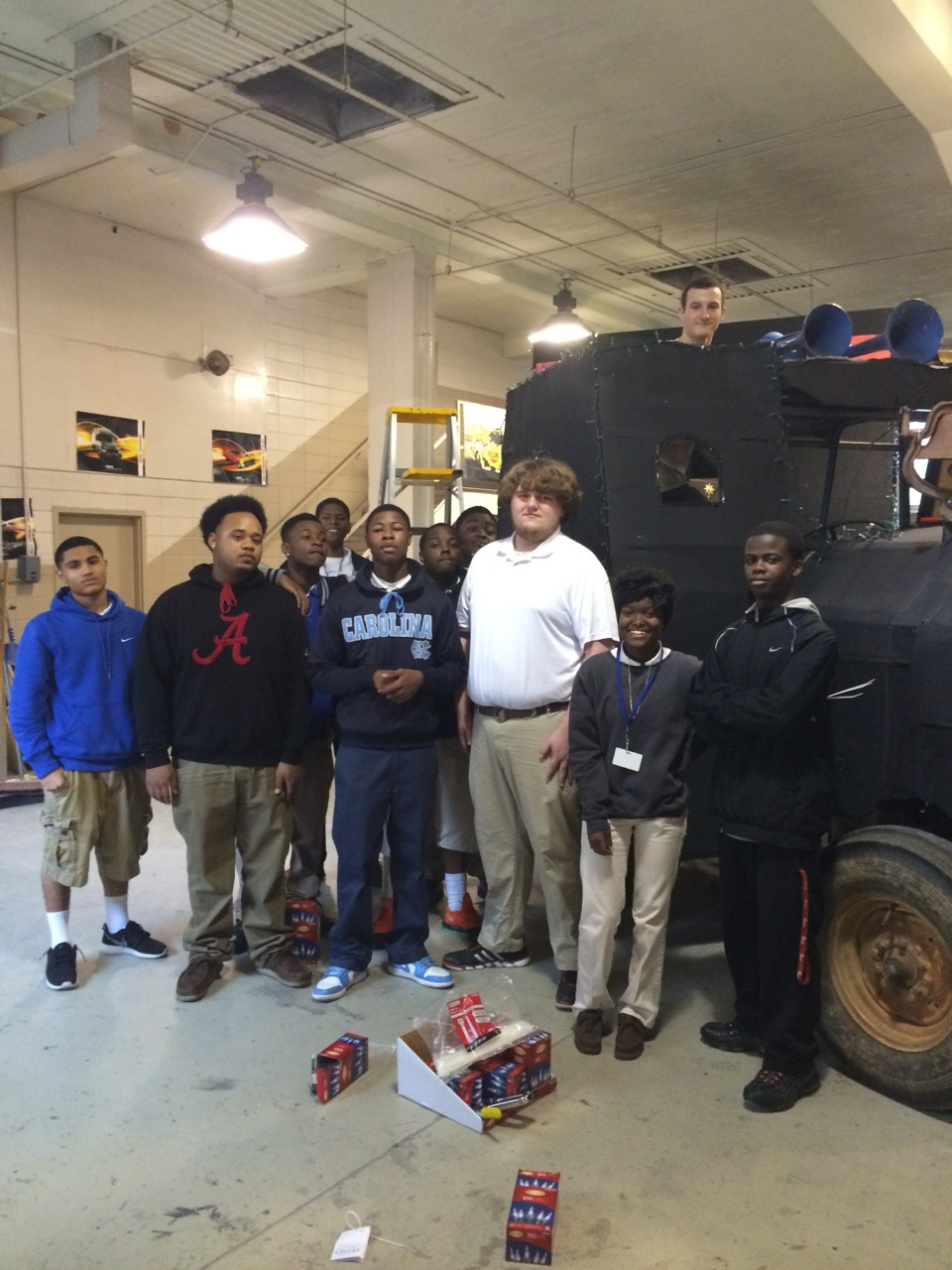 Finished Product on Parade Night: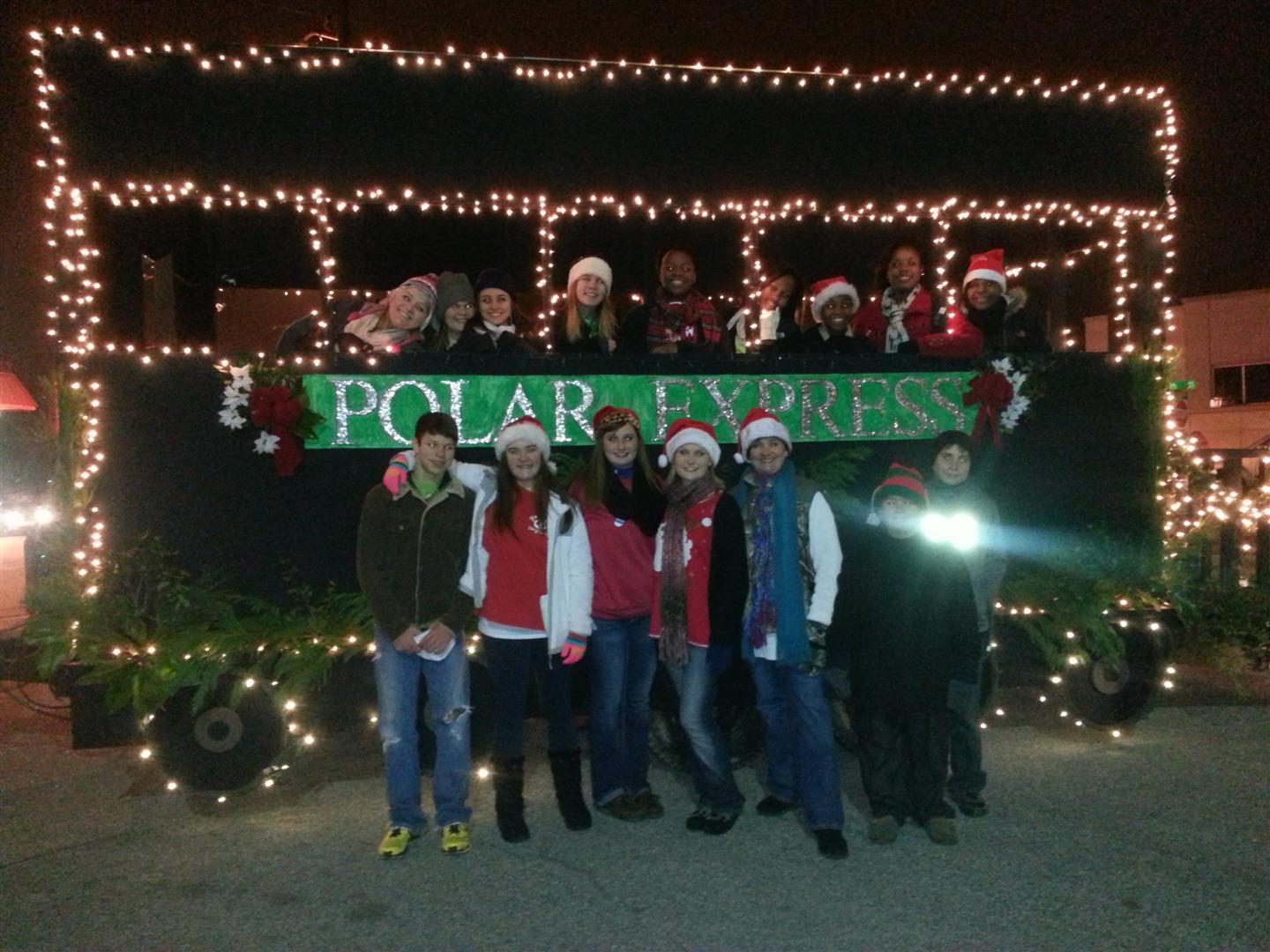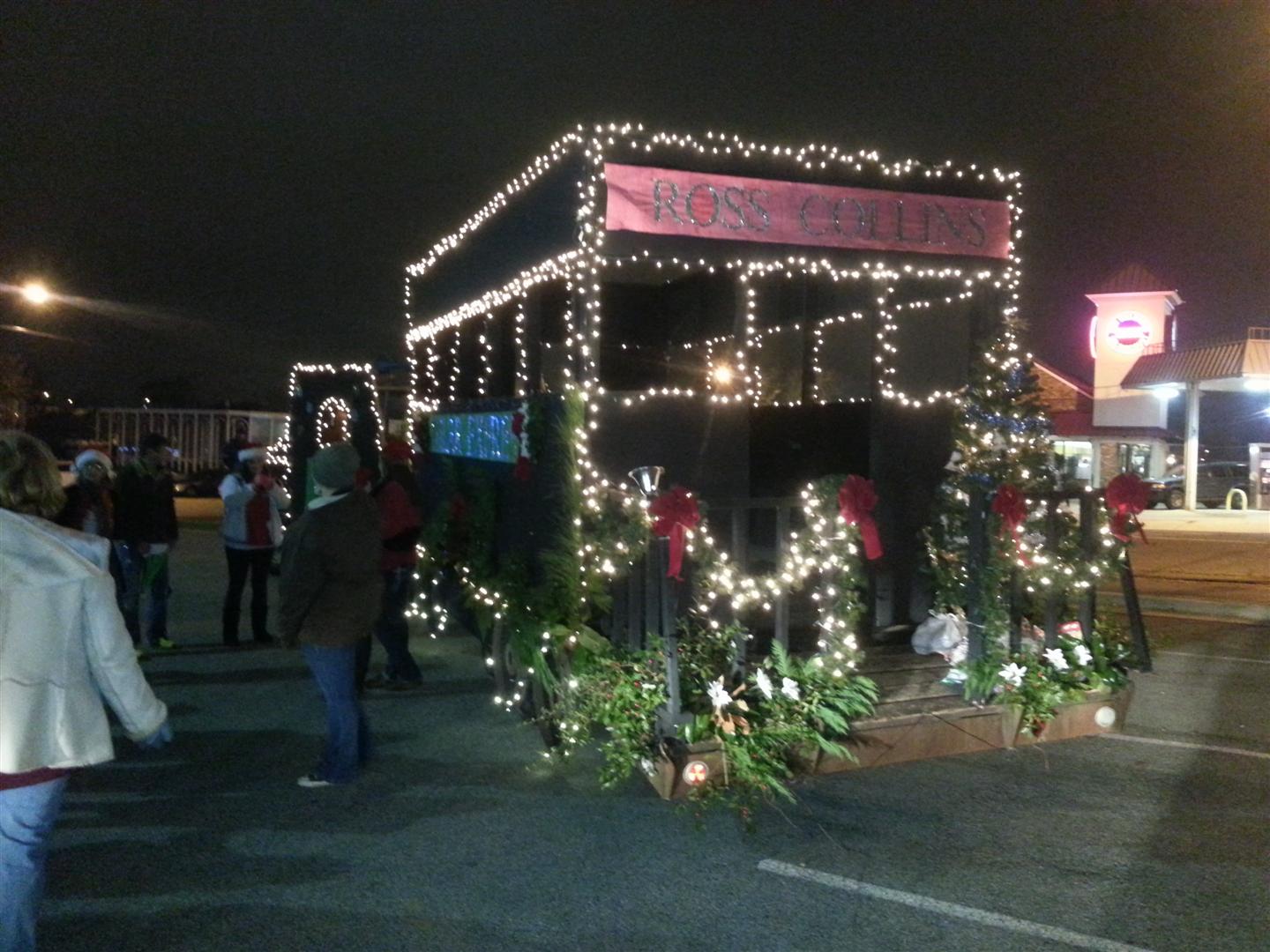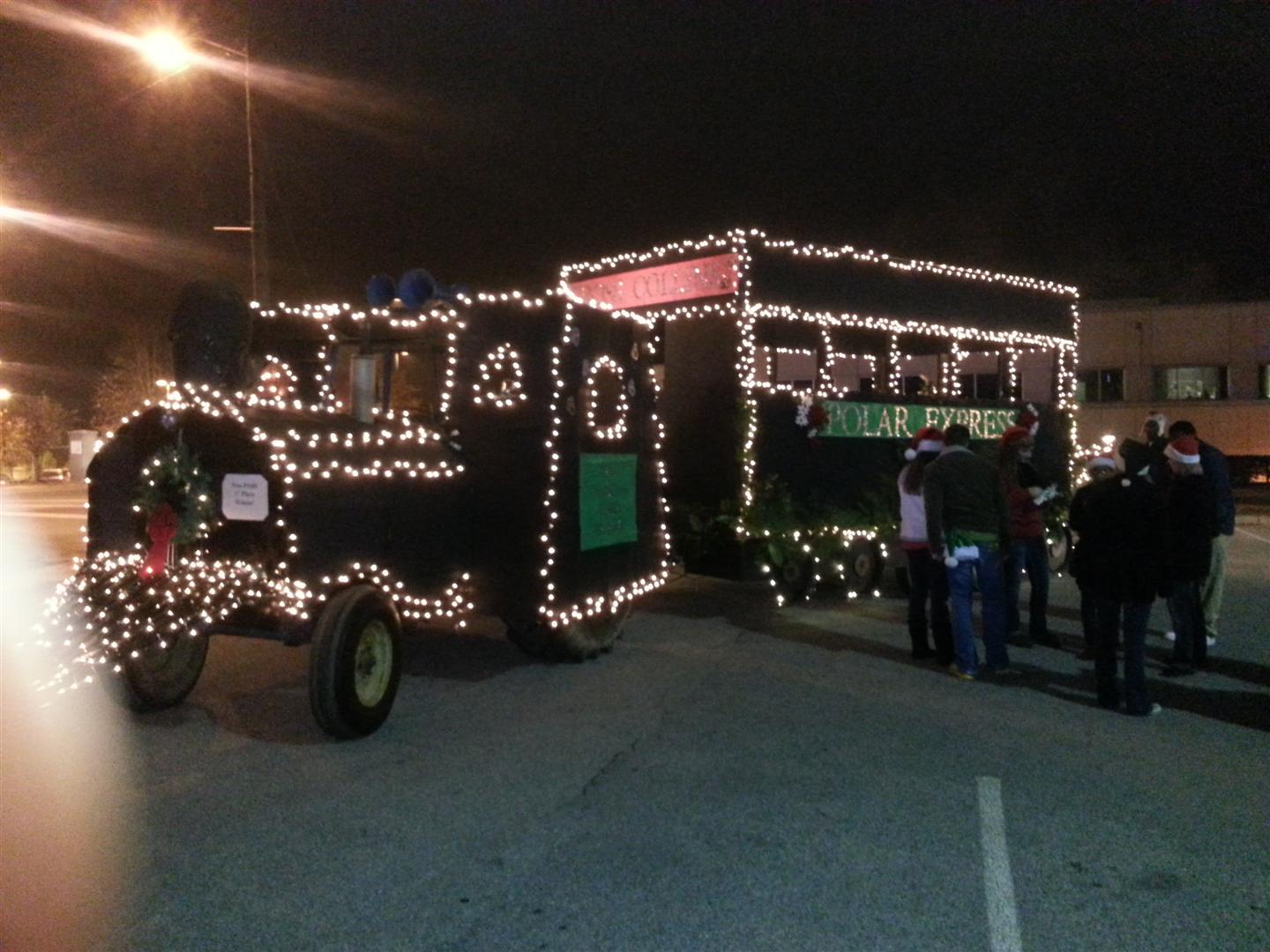 Ross Collins Student and Staff Receiving First Place from Mayor Bland: