Last year, Evan Hamlin was a student at Magnolia Middle School in Diana Armstrong's class, and it was during this time that he entered the VSA (formally known as Very Special Arts) competition for children with disabilities entitled "I am…My Neighborhood."
Evan's artwork was selected as one of the winning pieces and will be part of an exhibition at the U.S. Department of Education in Washington, D.C. during the month of November.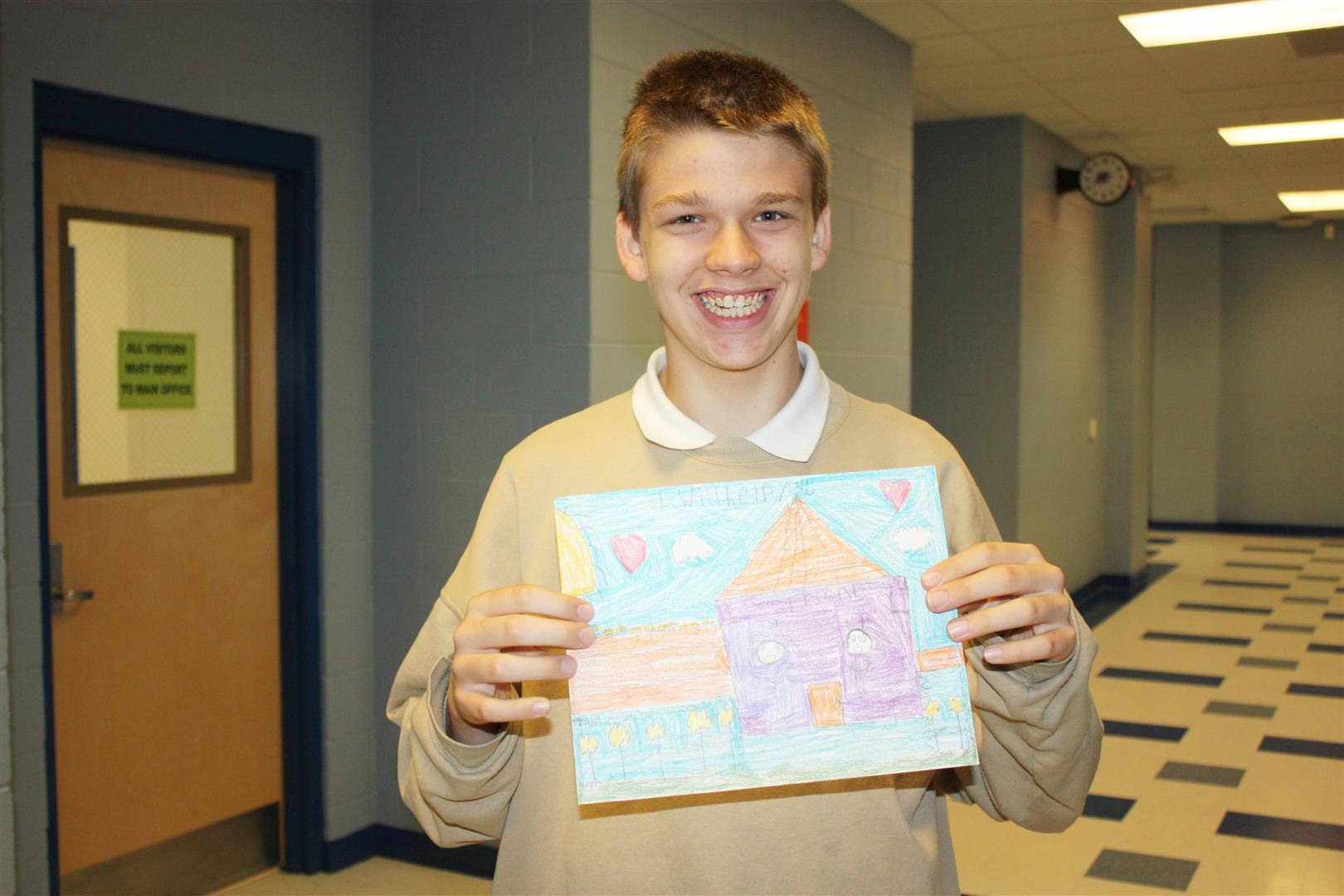 Evan Hamlin pictured with his award winning artwork "I am...My Neighborhood."
Evan is now a ninth grade student at Meridian High School.
Congratulations Evan! We are so proud of you!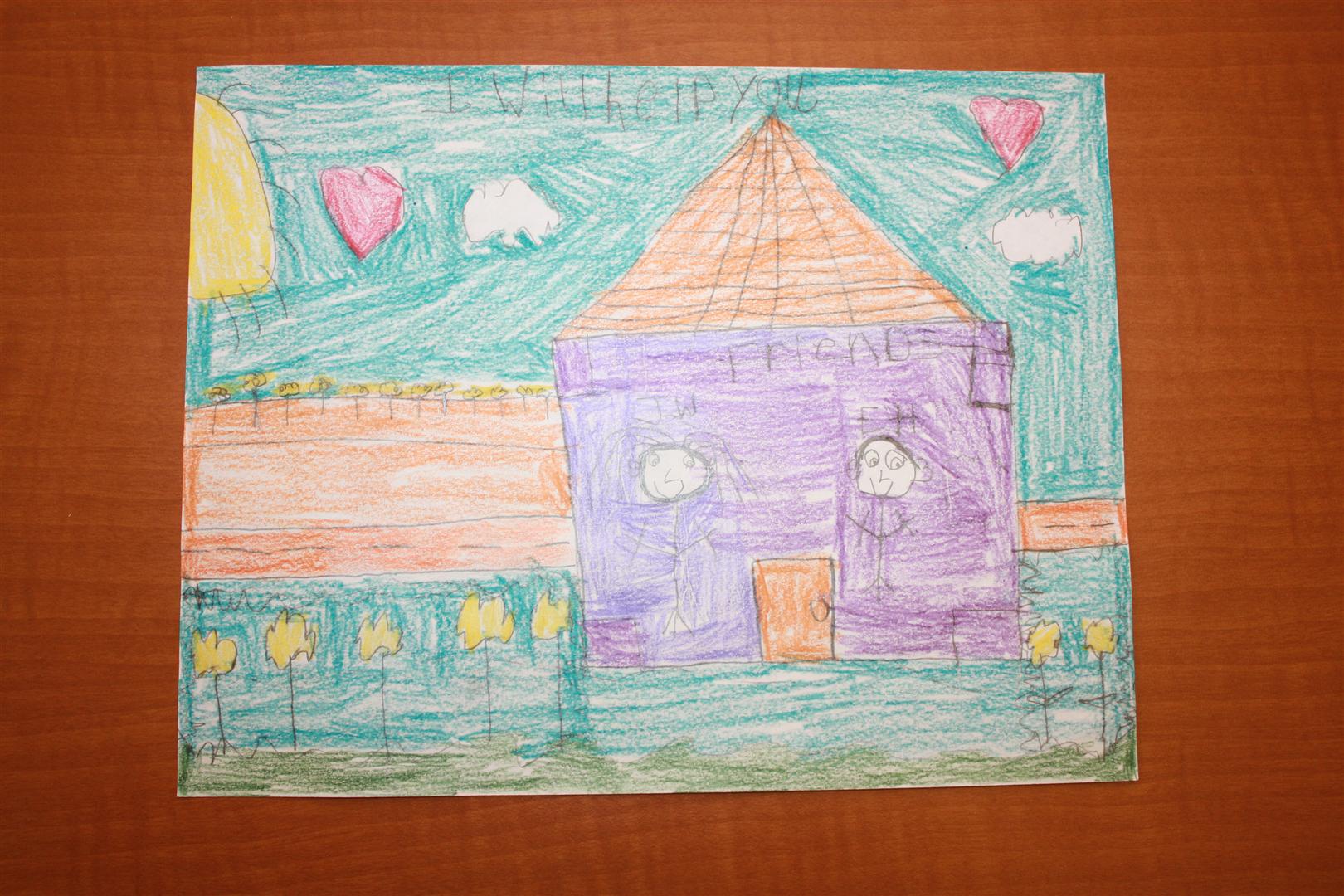 A closer view of Evan Hamlin's award winning artwork.