Written by Joshua Williams, MHS Drum Major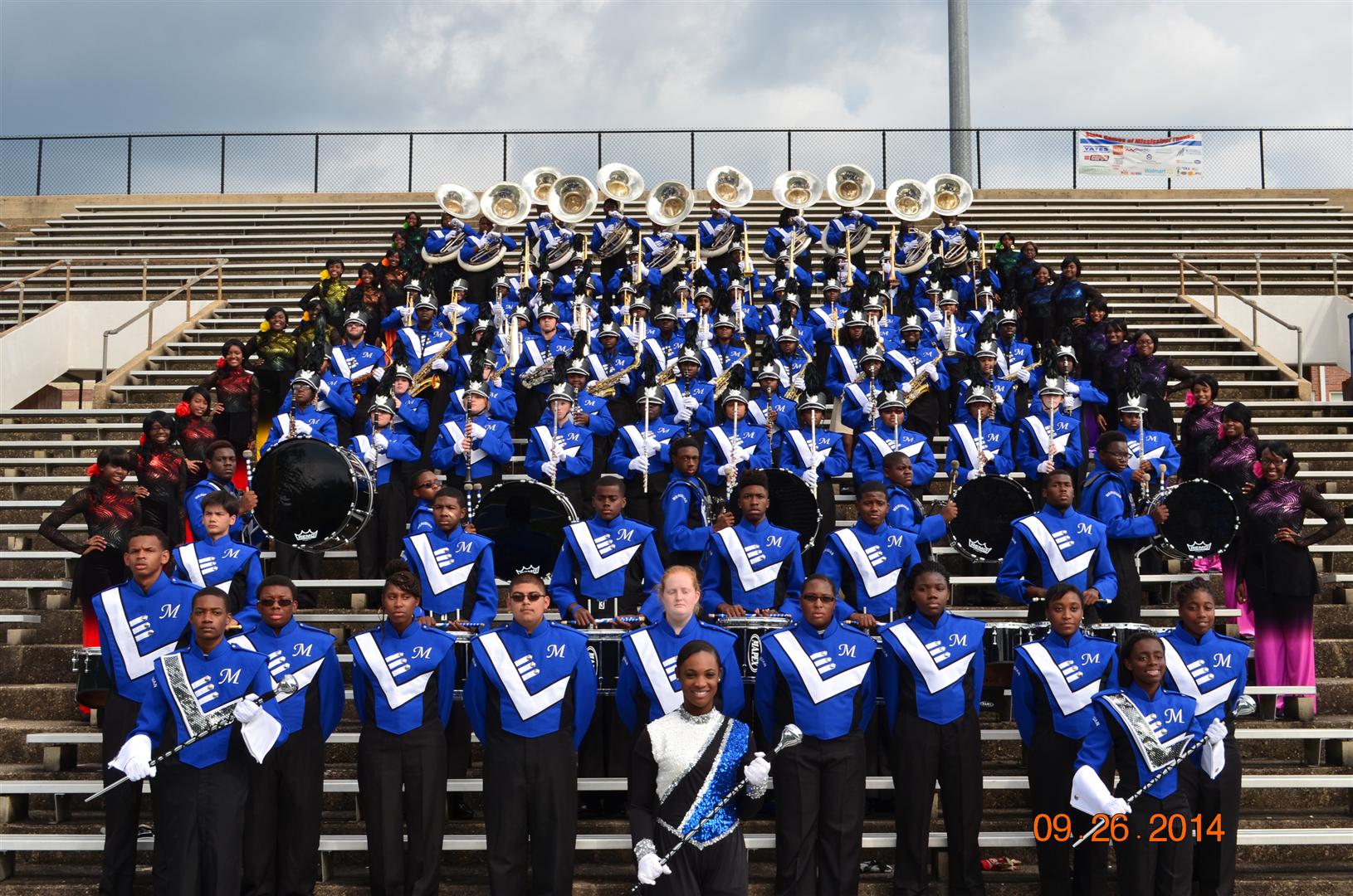 The Meridian High School Wildcat Band
This year's Region Three Band Festival turned out to be a great one! Even though the entire Wildcat team worked from the crack of dawn to sunset, it was a successful day. Since Meridian High School hosted the festivities that were held at East Central Community College, the students and staff had to work all of the gates, concessions, and ensure things ran smoothly.
After the first half of the day, the Band relaxed and began to get ready for our 5:15 p.m. performance. An hour and a half later we were dressed in full band attire and warming up. To our surprise, the band booster parents, who we love so dearly, traveled to our practice area with water and words of encouragement.
At 4:30 p.m., we departed from the practice area, lined up in the streets of "Title Town," and made our way to the field. As we waited in anticipation to perform, we could feel the tensions rising. After working all day in scorching hot sun, we came out from our performance with all ones and the highest scores of the day. It has been thirteen years since the MHS Wildcat Band scored such high rankings. Now, not only did we score the highest out all the bands that day, but we are also now ranked fourth in the state of Mississippi out of some nine-hundred bands. "The Greatest Band in All the Land" fought to see another all superior day.
We cannot say that we came out of our Festival with no hitches, but we can say that we came out on top. Without the drive of our head band director Mr. Antonio Altman and his assistant directors, this band would not be what it is today, and we thank them.