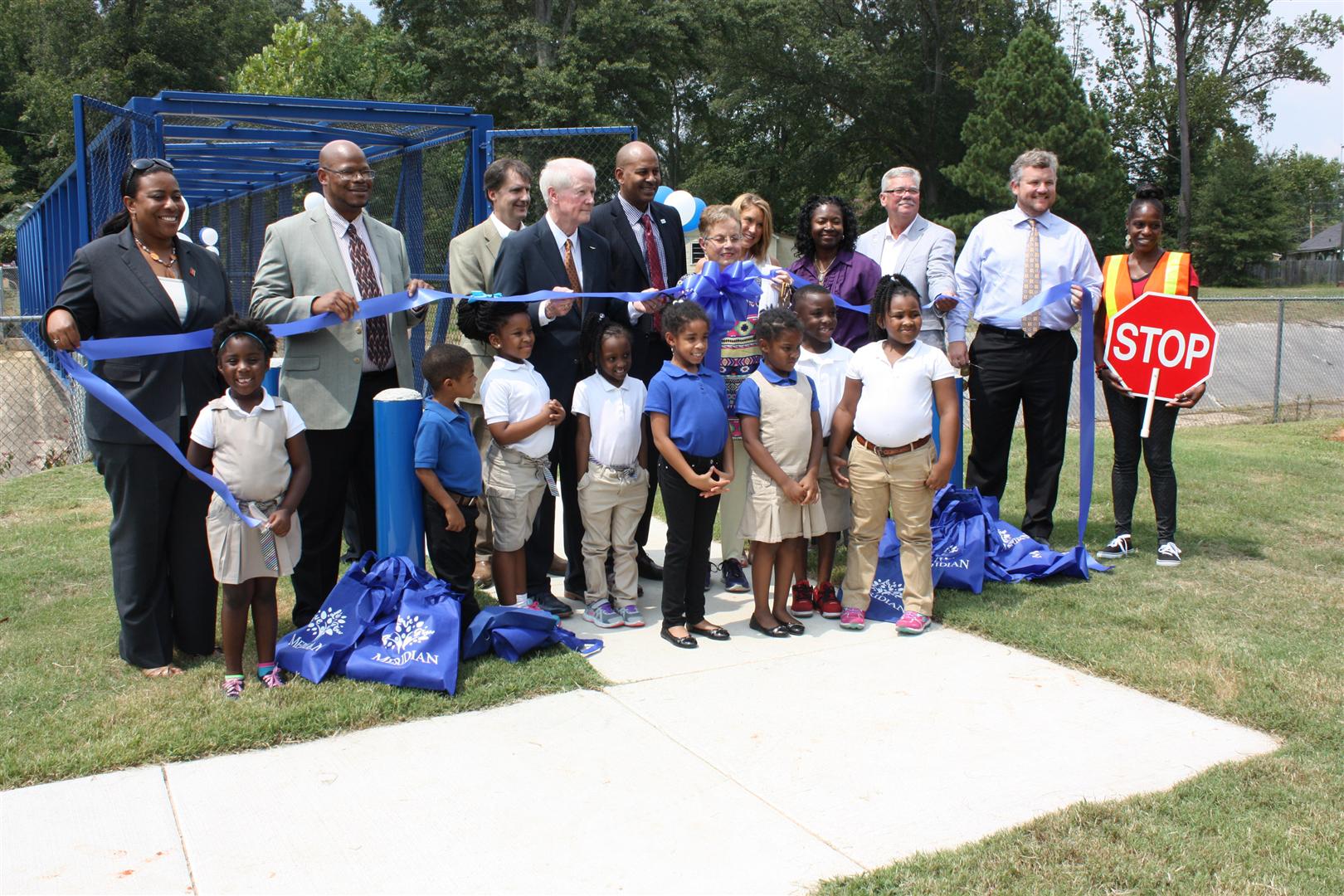 On Tuesday, September 2, city, state, and education officials cut the ribbon to symbolize the official opening of a walking bridge near the TJ Harris Lower Elementary School. The bridge is a part of a "Safe Routes to School" project funded by the Mississippi Department of Transportation.

"Projects such as this one are an instrument of safety for our children, an added value for our community," said Mayor Percy Bland. This project brings together families, neighbors, school officials and community leaders. We would like to thank the Mississippi Department of Transportation (MDOT) for its commitment to our community. We look forward to a continued relationship with MDOT as we are serious about the safety and well-being of our children."

"This federally funded project for the Safe Routes to School Program will enable students to walk and bicycle to school safely, encouraging a healthy and active lifestyle," said Transportation Commissioner Dick Hall. "This project demonstrates our commitment to providing safe and healthy transportation routes for students."

Safe Routes to School projects help communities to:
•Build sidewalks, bicycle paths & pedestrian-friendly infrastructure
•Reduce speeds in school zones & neighborhoods
•Address distracted driving among drivers of all ages
•Educate generations on pedestrian & bicycle safety

"This project is not just about a walk to school but also a means to promote healthier lifestyles for our children," said Ward Three Councilwoman Barbara Henson. "I am proud to have this instrument of safety and health for the children in this district and others in the city."

The program sets out to make walking and bicycling a more appealing transportation option for students in grades kindergarten through eighth, thereby encouraging a healthy and active lifestyle from an early age.

"The Meridian Public School District is committed to providing a safe and orderly environment for our students," said MPSD Superintendent Dr. Alvin Taylor. "The addition of the walking bridge at the T.J. Harris Lower Elementary School campus provides a safe walking route to and from school for many of our students. The Meridian Public School District is very appreciative to the City of Meridian and Mississippi Department of Transportation for their hard work in making this project a reality."