Congratulations to MHS Senior Miles Miller for signing to continue his education and play basketball for the United States Naval Academy. The ceremony took place at the MHS Multipurpose Building on Wednesday, April 11, 2018.
Miller averaged 19 pts, 5 assists, and 4 rebounds his senior season.
Other notes:
MHSAA 2017 State Champion
MHSAA 2018 State Runner-Up
1st Team All-State
Scored 1,000 points during MHS career
MHS went 89-9 during his 3 years on the team.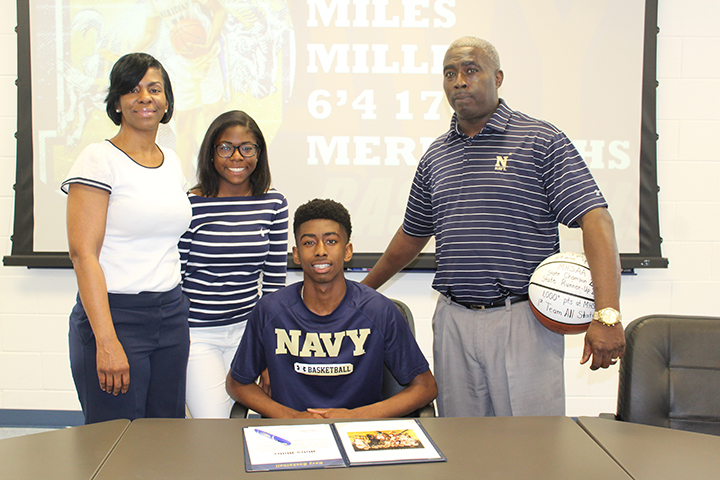 Pictured are from left, Shannon Miller, Mariah Miller, Miles Miller, and Sherrod Miller.