« Back to news list
Perfect MCT2 Math Score!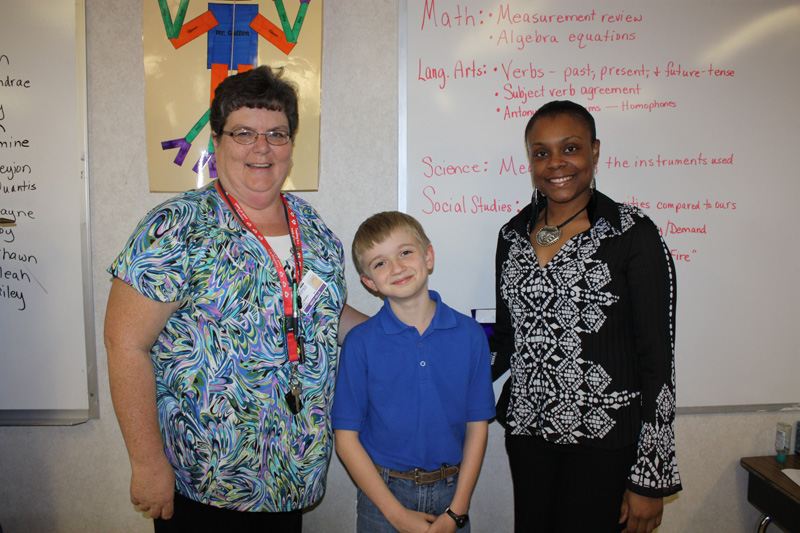 West Hills Elementary School student, Audie Kirby (center), scored 100% on all five sections of the math portion of the Mississippi Curriculum Test, Second Edition in the spring of 2011 as a third grader. The five sections of the MCT2 include Number and Operations, Algebra, Geometry, Measurement, and Data Analysis and Probability. He is pictured with his third grade teacher Carla Bonner (left) and West Hills Elementary School Principal Candi Robertson (right). Kirby is the son of Glenn and Stacy Kirby.
Congratulations on this outstanding accomplishment!