« Back to news list
Carver Students Take Top Honors!
In honor of Dr. Martin Luther King, Jr, Meridian Community College held an essay and art contest. The Meridian Public School District is pleased to announce that our Carver students took top honors in these contests! Our students were honored on January 12, 2012 at the annual celebration, and essay contest winner, Asryia Grayson, read her essay to all in attendance. We are so proud of these students!
Essay Contest Winners:
Asryia Grayson - 1st
Jahnita Williams - 2nd
Ashley Moton - Honorable Mention
Art contest winners:
Anastassia Nicholas - 2nd
TaDarius Williams- 3rd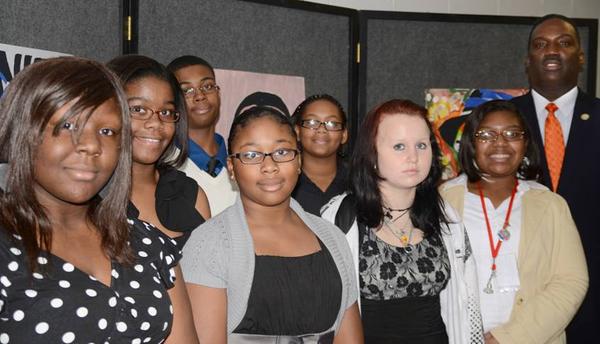 Photo Courtsey of the Meridian Star. Pictured: front row, from left, Ashley Motton, Heather Tolon, Anatasia Nicholas and Courtney Smith; second row, from left, Jahnita Williams, TaDarius Wilhams, Asryria Grayson and Ronald J. Turner, executive director of the Meridian Housing Authority, keynote speaker.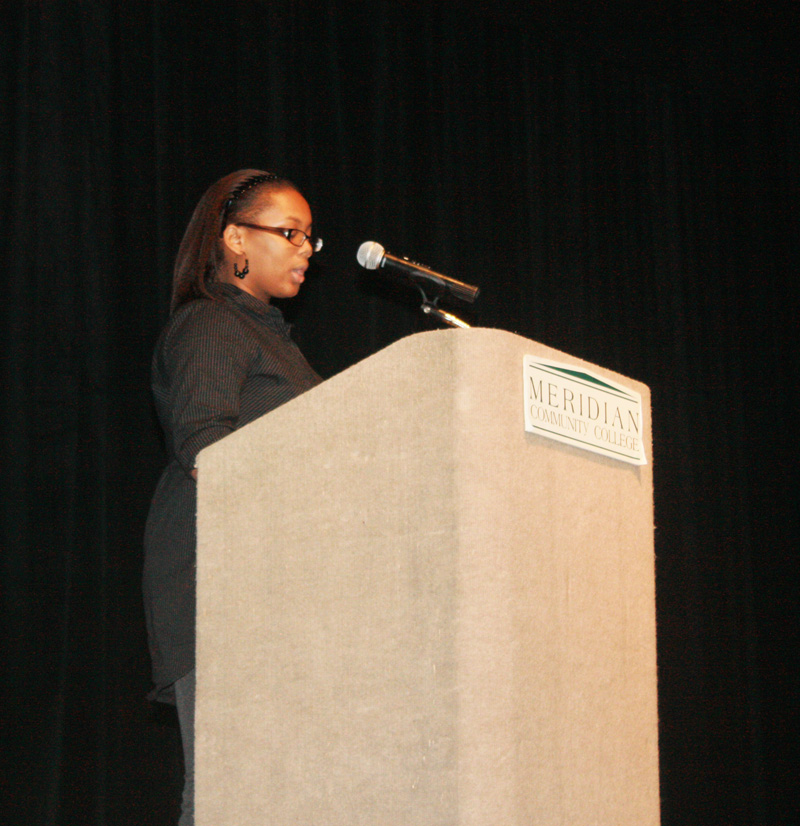 First Place Essay Contest Winner, Asryia Grayson, reads her essay.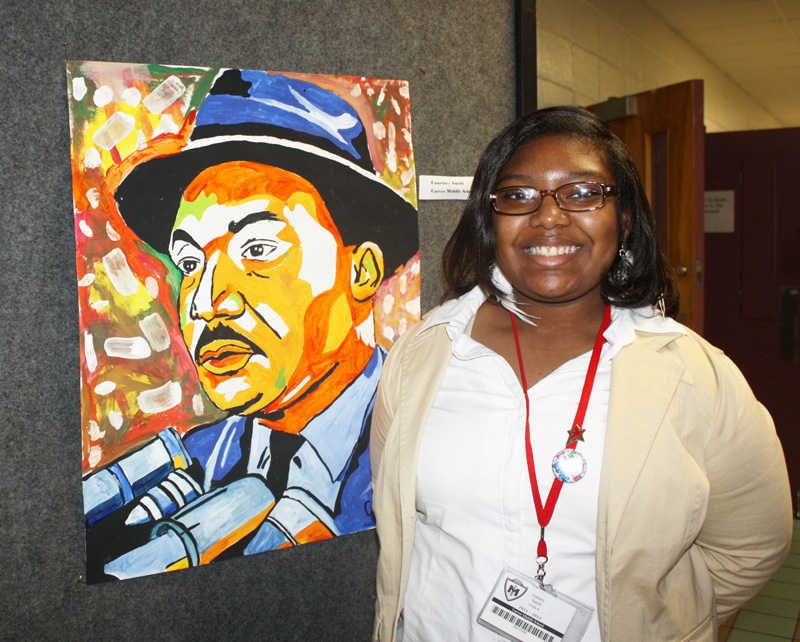 Coutney Smith - 1st place art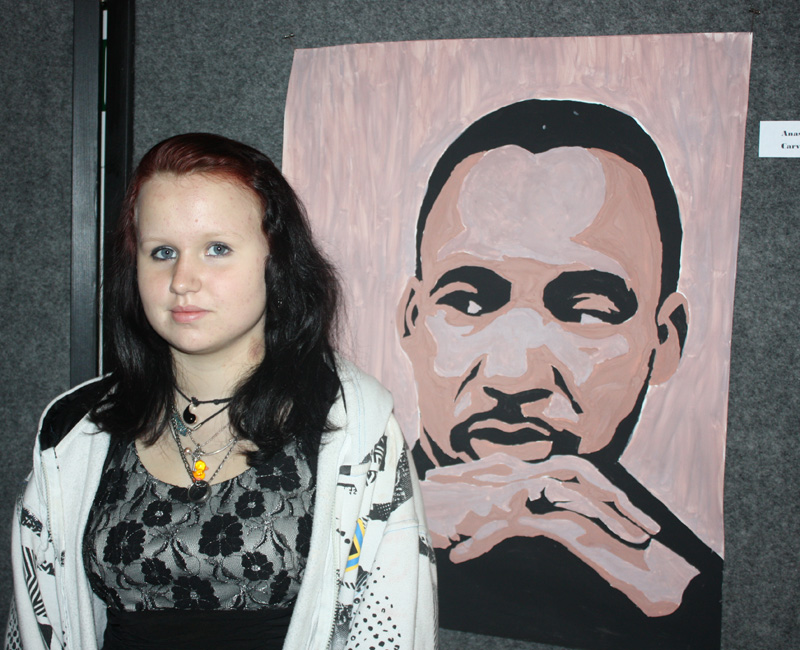 Anastassia Nicholas - 2nd place art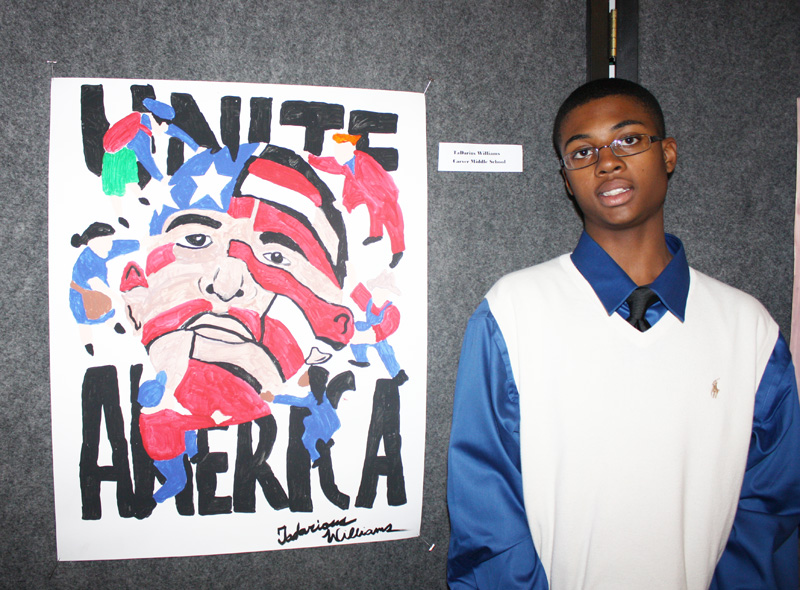 TaDarius Williams- 3rd place art