« Back to news list
MHS Academic Team Takes Top Honor
On Saturday February 4, the Meridian High School Academic Team competed in the University of Mississippi Academic Invitational Tournament. This is one of the largest tournaments in the state and includes the top public and private high schools from Mississippi and Memphis, TN.
In this prestigious competition, the Meridian High Academic Team won their bracket and finished 3rd overall! This is an outstanding accomplishment and one of the best showings ever by a Meridian High Academic Team.
Congratulations to the members of the Wildcat Academic Team for this impressive display of intellectual prowess!
Michael Clymer serves as the sponsor/coach of this amazing team.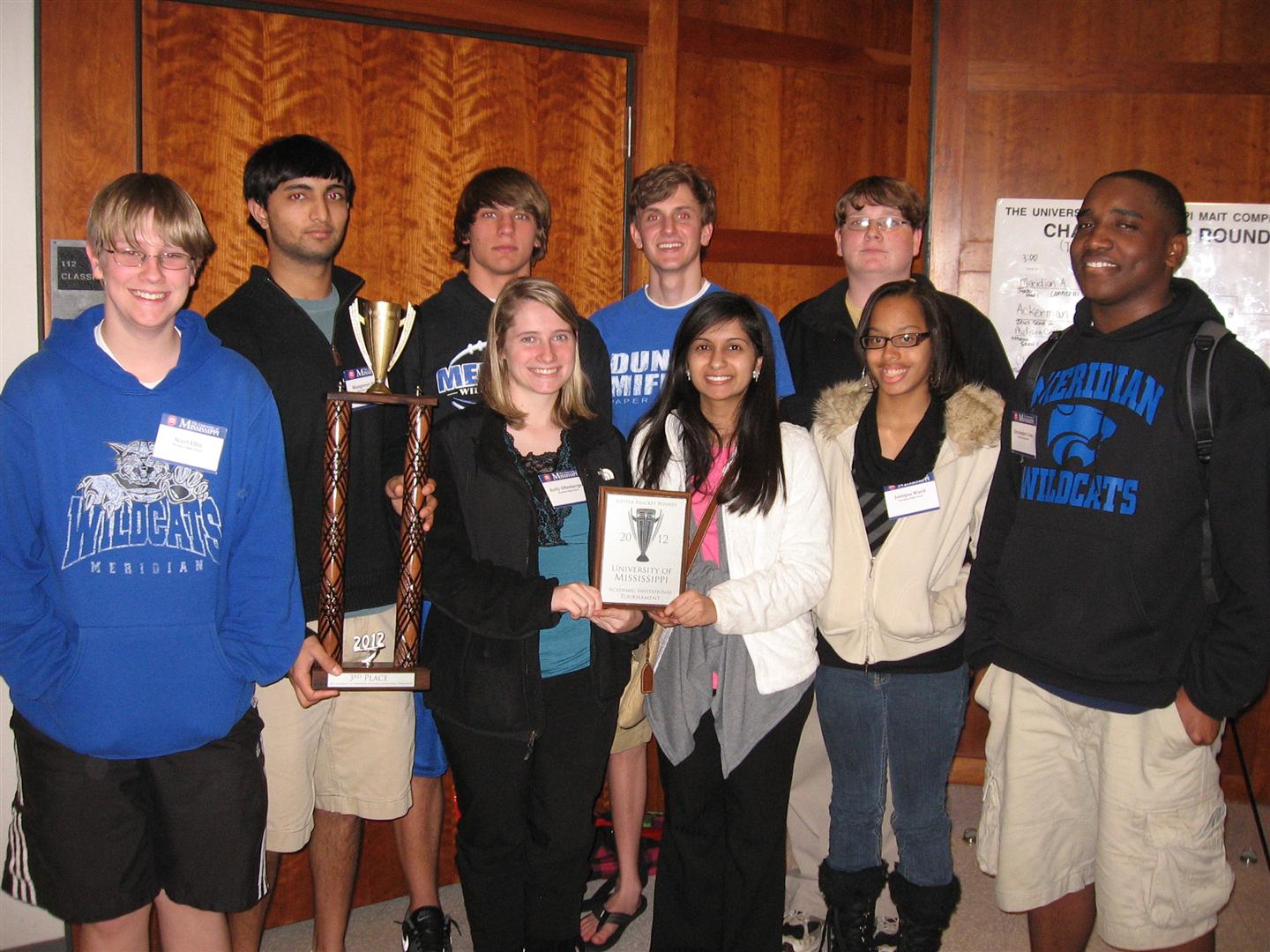 Back Row: Pieter Both, Daniel May, and John Price
Front Row: Scott Ellis, Manpreet Singh, Kelly Offenberger, Kajol Champaneri, Joniqua Ward, and Christopher Cross.