« Back to news list
MHS Academic Teams Wins "Faber Classic"
The Meridian High School Academic Team has added another championship to its list of accomplishments this year! The Academic Team finished their remarkable season on Saturday by winning the "Faber Classic" tournament hosted by St. Andrew's Episcopal School in Jackson. The "Faber Classic" is a pre-qualifier tournament for the National round of the National Academic Quiz Tournaments. The Wildcats won the championship final in dramatic fashion, forcing the match into overtime before senior Manpreet Singh answered the winning question. The A-team was led once again by outstanding senior captain Daniel May. Other A-team members included senior Pieter Both and sophomores Pearson Kelly, Christopher Cross, and Scott Ellis.
Congratulations to all Academic Team members for their great success throughout this year, and especially for this impressive victory on Saturday!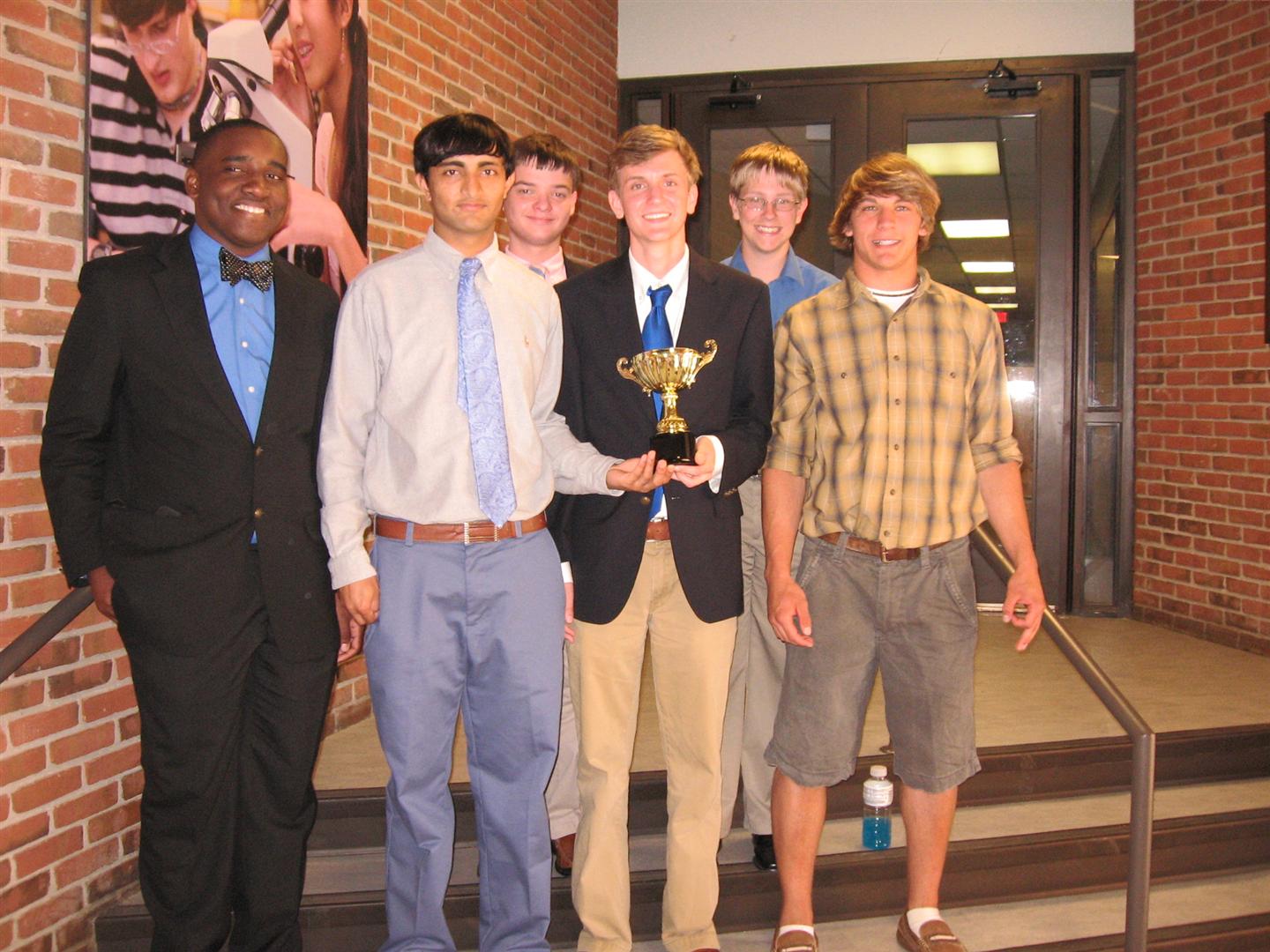 Academic Team Champs pictured left to right: Christopher Cross, Manpreet Singh, Pearson Kelly, Daniel May, Scott Ellis, and Pieter Both.