« Back to news list
Leadership Lauderdale Donated 550 Books to T.J. Harris
Understanding that reading is a critical component to educating students, a group from the current Leadership Lauderdale class donated 550 books to students at T.J. Harris Elementary on Thursday, May 3. Each of the students got to choose their very own book to take home with them.
"Unfortunately, too many children in our community don't have books to call their own. We want to provide as many kids as we can with a book that they can take home, keep and read with their family," said Cynthia Harris, a member of the Leadership Lauderdale group organizing the event.
The Leadership Lauderdale group that organized this project includes: Diane Mills, Care Lodge Domestic Violence Shelter; Shawna Post, Rea, Shaw, Giffin & Stuart, LLC; Cynthia Harris, Regions Bank; Chris Sanders, Ashley Furniture Homestore; Jason Porter, Porter Computer; and Verdell Hawkins, Mississippi Power Company.
The group held a book drive at Books-A-Million earlier in the month to collect the book donations.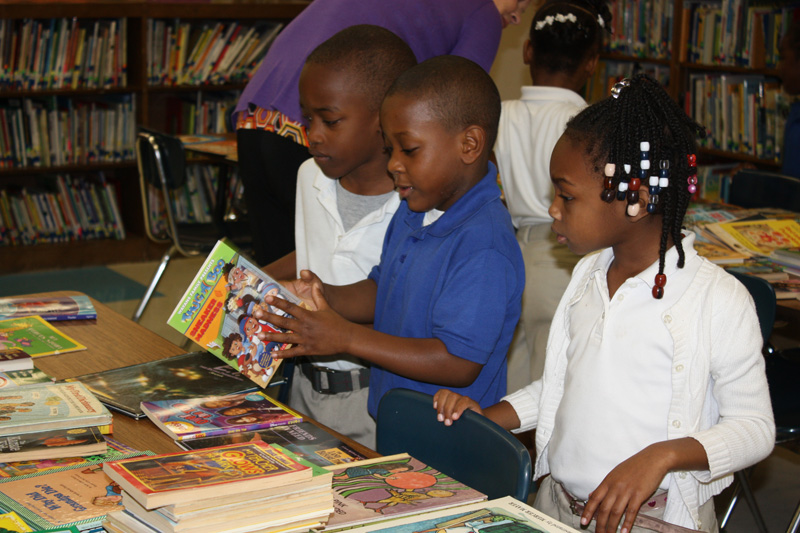 T.J. Harris Kindergarten students in Amy Pinkston's search through the book options to choose their own special book.