« Back to news list
West Hills Named Meridian's Hero for Peace
The Explore students at West Hills Elementary were recently awarded a $1,000 service-learning grant from State Farm. The grant challenges students to be "a good neighbor" by improving their communities. These students studied Nobel Peace Prize Winners from around the world and then created their own Meridian Heroes for Peace Award.
Nominations for the Meridian Heroes for Peace award came from the community and included Gloria Brooks, Roscoe Jones, Sr., Duane Maust, Diane Mills, and Diane Wall.

At a special ceremony on Friday, May 11, Mayor Cheri Barry presented a medal to Roscoe Jones, Sr., the winner of the Meridian Peace Prize.
During the ceremony, the students unveiled a very special piece of artwork that they created – a Peace Mural.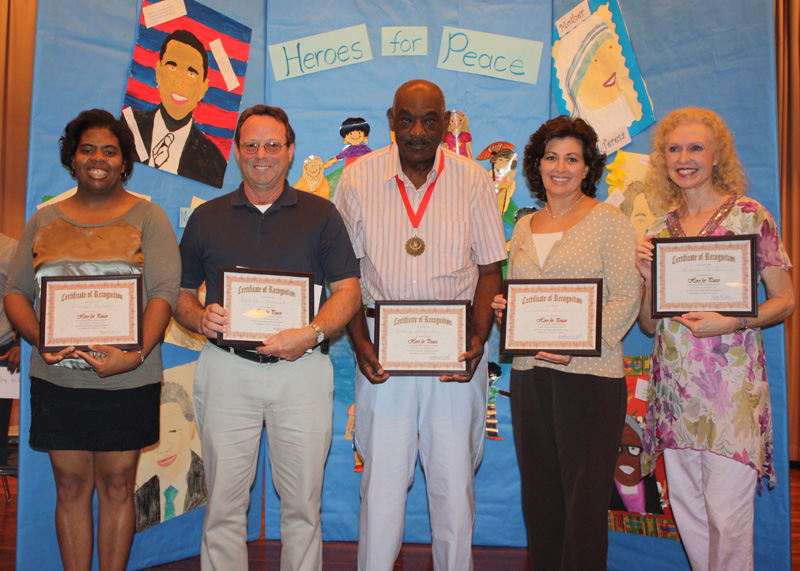 Pictured left to right: Gloria Brooks; Duane Maust; Roscoe Jones, Sr., Meridian's Hero for Peace; Diane Mills; and Diane Wall.