« Back to news list
Nine MHS Students Selected for Leadership Lauderdale Youth Program
Congratulations to nine Meridian High School students for being selected to participate in the 2012-13 Leadership Lauderdale Youth Program.
2012-13 Leadership Lauderdale Youth participants from MHS include: Ali Acord, Katie Bruister, Zach Corey, Madeline Griffin, Pearson Kelly, Claire McCraw, Caroline McGinnis, Amanda Price, and Tykia Watts.
The mission of Leadership Lauderdale Youth is to develop youth leadership in Lauderdale County by providing structured opportunities for interaction with other youth, as well as community leaders, and by providing for growth in understanding of character development issues, personal leadership styles and community responsibilities.
The youth participants are juniors in high school with a 2.5 or better grade point average, and they are chosen for the program based on an application, letters of reference, signature of principal and parents, and a typed essay.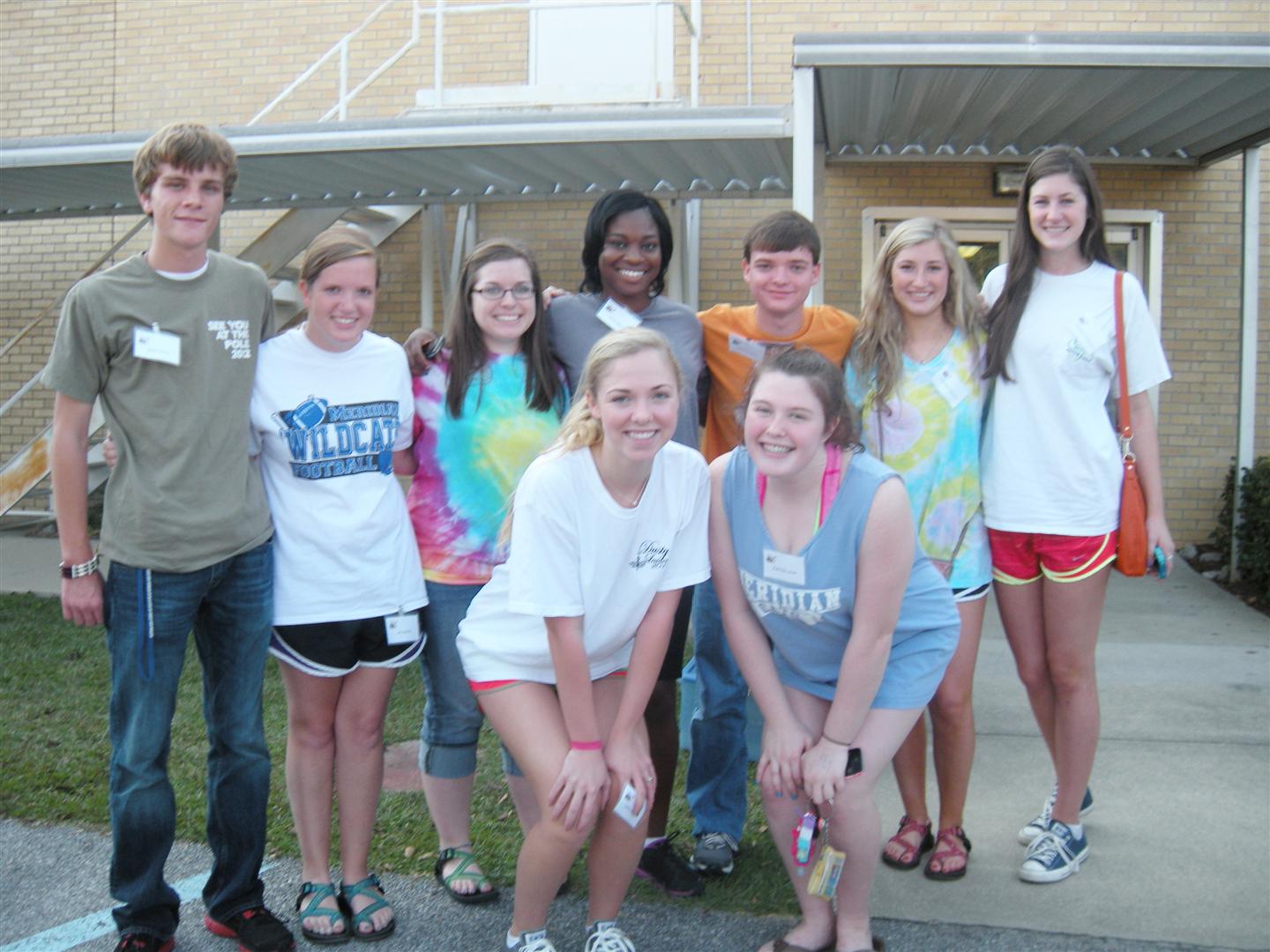 2012-13 Leadership Lauderdale Youth Program participants pictured from left to right:
back row - Zach Corey, Ali Acord, Amanda Price, Tykia Watts, Pearson Kelly, Madeline Griffin, and Caroline McGinnis
front row - Claire McCraw, Katie Bruister