« Back to news list
Parkview Students Traveled to Hershey, PA on a Virtual Field Trip
Students at Parkview Elementary took a virtual field trip to Hershey, PA on Friday, March 8.
Prior to the virtual tour, fourth grade students researched what it would take to actually make the trip to PA. They researched the cost of flights, hotels, and attractions so that they were then able to write a proposal for an actual field trip. They also created and filmed commercials and developed power point presentations highlighting the tour and what the costs for an actual trip would be.
The whole school got to take a walk through the museum, see the packaging process in the factory, take a ride on the roller coaster, get their picture taken in a photo booth, and they received a package of chocolate from the Hershey store.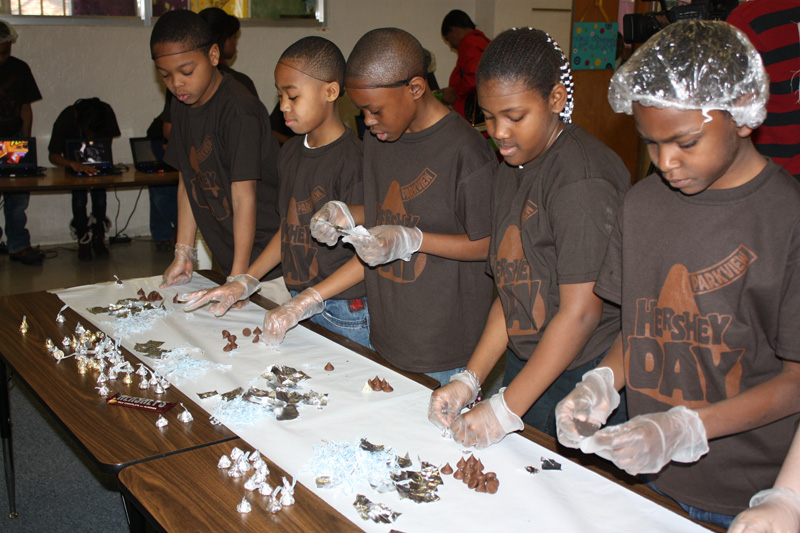 Fourth Grade students work at the Hershey packaging store on the Virtual Field Trip. Pictured from left to right: Jeremy Lee, Auzhuric Bailey, Tyler Townsend, and Nadia Hill.