« Back to news list
DECA Students Take Top Honors at State Competition
Ross Collins DECA Students Take Top Honors at State and Move on to Nationals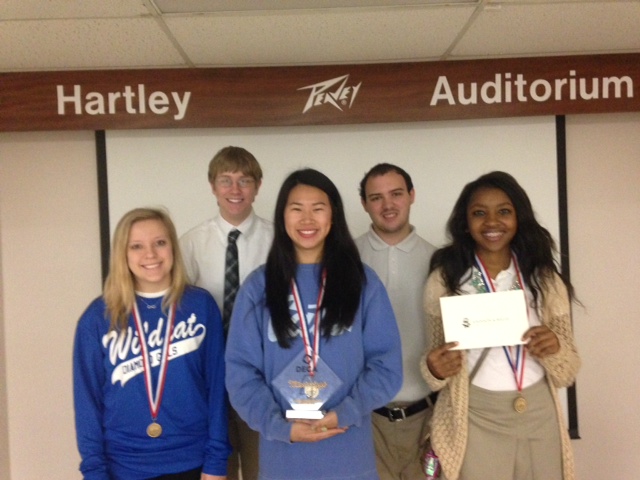 Ross Collins DECA student state winners:
Front row – (left to right) Emily Paul, 2nd place - Marketing Management; Lisa Abel, 1st place - Human Resource Management; Alexus Graham, 2nd place - Apparel and Accessory Marketing
Back row – (left to right) Scott Ellis, 4th place - Marketing Management; Daniel Parker, 5th place Entrepreneurship written event
Eight students from Ross Collins Career and Technical Center competed in the DECA District competition in February, and every student that competed from Ross Collins placed in the District competition and earned qualification to compete in the State DECA competition.
The State DECA competition was held recently in Jackson, MS, and five of the eight students earned top spots at the state competition including a first place finish by Lisa Abel. Students Lisa Abel, Emily Paul, and Alexus Graham's performance qualified them for National Competition.
Congratulations DECA students!!