« Back to news list
'Superior' Rated MHS Choir Concert - Thursday, May 8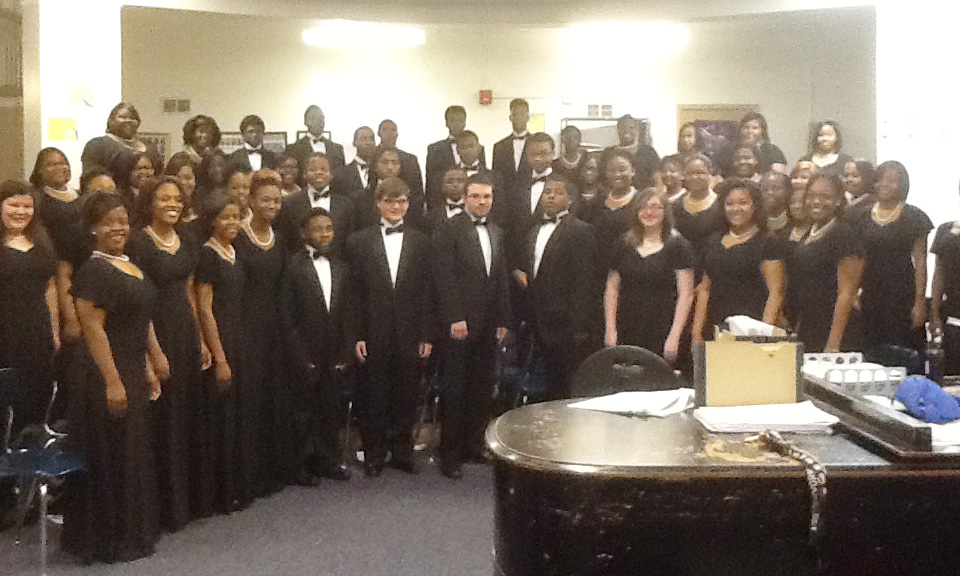 The Meridian High School Concert Choir and Ladies Choir were awarded all Superiors at the State Choral Festival held on Friday, April 11, 2014 at Pearl High School. The Concert Choir rated Superior in sight-reading, and the Ladies Choir received all Superiors in concert. The State Choral Festival is a three day event sponsored by the Mississippi High School Activities Association. The MHS choir of 56 students performed "Stars I Shall Find" and "A Choral Flourish" at the Festival.
On Thursday, May 8, the Concert Choir will present their annual Spring Concert at Meridian High School beginning at 7 p.m. in the Auditorium. This concert will be preceded with a viewing of the performance from Carnegie Hall in January of 2014 by 15 members of the MHS Concert Choir. This viewing will begin at 6:30 p.m. Musical pieces to be performed at the Spring concert will include: "I Can Pray", written by Kim Culpepper, Music Director at Evangel Temple Church, "Almighty God of our Fathers", "Kyrie", "My Jesus, I Love Thee", "Dona Nobis Pacem", "The Rose", "There's a Hole in the World Tonight", "Go Down, Moses", "Veni Jesu", and festival pieces by Ladies Choir.
Alumni from past MHS choirs and Lamplighters are invited to attend, and they are also invited to join the choir in their final selection, "The Lord Bless You and Keep You."
This concert will serve as the final performance for the current Director of Choral Activities Penny McLemore. McLemore is retiring after spending over 20 years in the Meridian Public School District.
"This should be a very moving and memorable concert for me, our staff, and our students. We hope you will come out and enjoy this night with us," said McLemore.