« Back to news list
Mr. and Miss MHS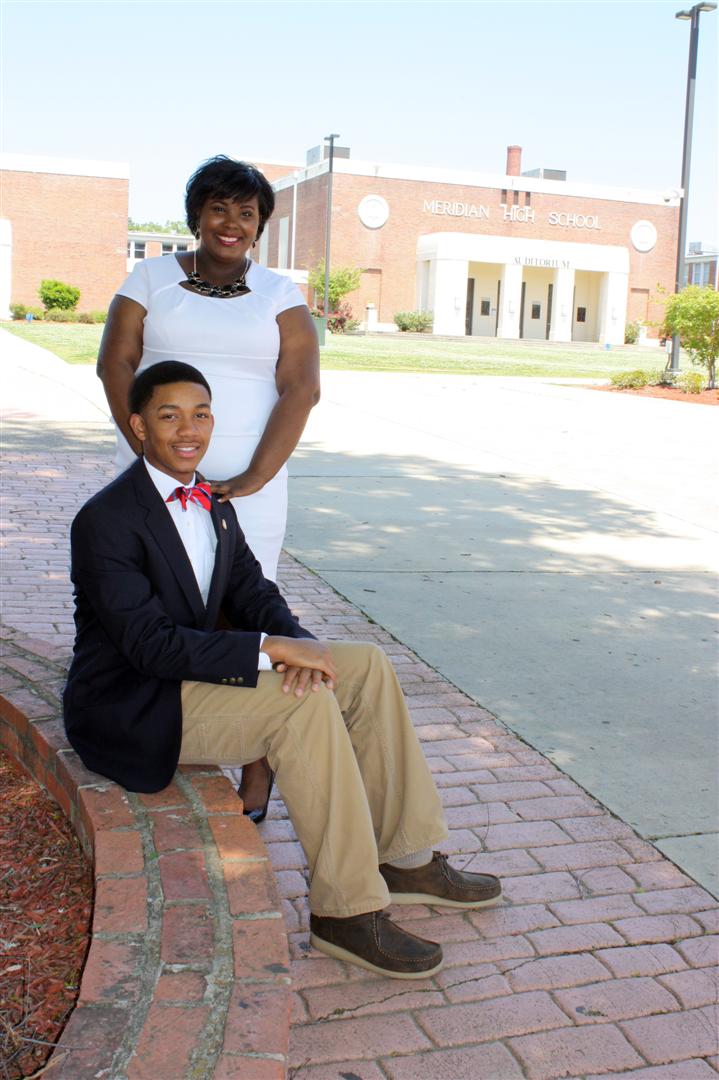 Miss MHS, Cathy Sims, is the granddaughter of Georgia Sims and daughter of Ramona Sims.
She ranks in the top ten percent of the 2014 graduating class. Cathy is the Reporter for the National Honor Society, President of Science A-Team, Treasurer of the Youth Advisory Committee and Junior Civitan. She is also the Varsity Cheerleading Squad's Manager and Girls' Basketball team's Videographer. She has been an active member of the MHS Media Team for the past three years where she is the Editor of the 2014 Yearbook.
Cathy plans to attend Mississippi State University upon graduation in May. Her plans are to double major in Finance and Math to become an Actuary.
Mr. MHS, Jarred Scott, is the son of proud parents Jerry and Barbara Scott.
He has been a member of the Varsity Baseball team for three years. He is a member of the National Honor Society and was selected by his peers as 2013-2014 Homecoming and Prom King.
His involvements in the community include being a member of Meridian Kappa League sponsored by the Kappa Alpha Psi Fraternity, Inc. He is also an active member of West Mt. Moriah Baptist Church.
Jarred was awarded a scholarship to attend Meridian Community College. After two years, he plans to transfer to a four year university and major in Biology.