« Back to news list
2014 MPSD Retirement Reception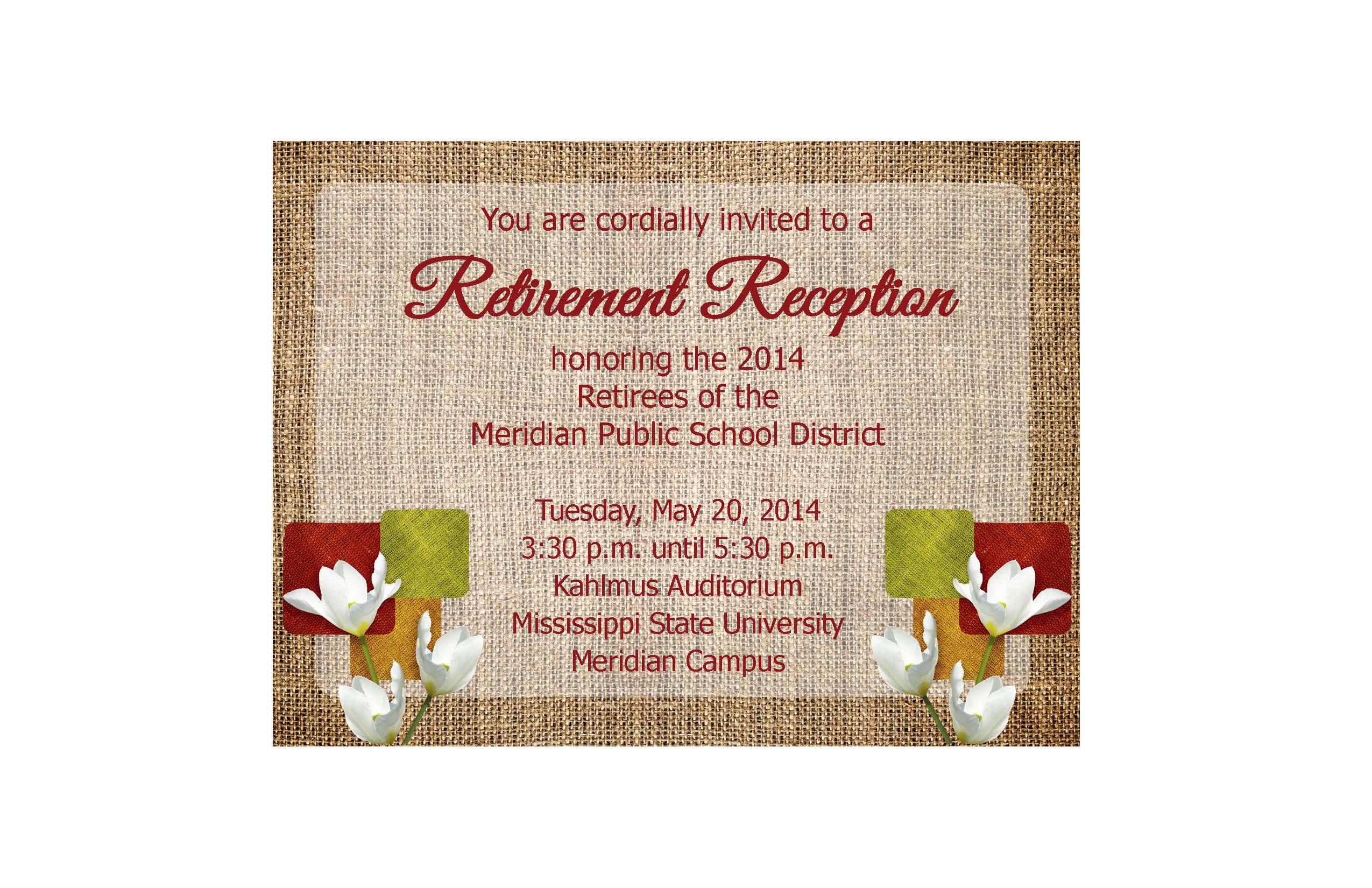 You are cordially invited to the 2014 MPSD Retirement Reception on Tuesday, May 20 from 3:30 to 5:30 p.m. in the Kahlmus Auditorium at MSU Meridian Campus.
We will be honoring the following retirees*:
Gloria Baylor, Marion Park
Ruthie Brown, Meridian High
Tommie Campbell, T.J. Harris Lower
Missy Davis, Carver
Patti Edwards, Poplar Springs
June Harper, T.J. Harris Lower
Hannah Hickman, T.J. Harris Upper
Penny McLemore, Meridian High
Nellie McNeal, West Hills
Nancy Ray, Poplar Springs
Patricia Sterling, West Hills
We hope you will join us on May 20!
*MPSD retirees have the option to participate in the reception and some choose not to participate.