« Back to news list
Angie White, Carver Teacher, Honored with Prestigious Alan R. Barton 'Excellence in Teaching' Award from MS Power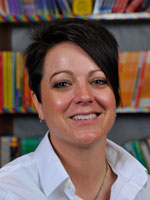 Angie White, Carver Middle School Language Arts Teacher and recipient of the Alan R. Barton 'Excellence in Teaching' Award
Six teachers are being honored by Mississippi Power with the Alan R. Barton Excellence in Teaching Award. The highly coveted award has been presented to a select group of educators in the company's 23-county service territory since 1990.
The award was named for the late Alan R. Barton, president of Mississippi Power from 1980 to 1989. It celebrates Barton's dedication and contributions to education and is designed to recognize and honor excellence in the classroom.
This year's recipients, chosen from nearly 60 nominees, are:
- Jeremy Bell, St. Martin High School, algebra I and geometry
- Tonda Farrior, Stringer Attendance Center, reading
- Lori Fisher, Pass Christian Elementary/Middle Schools, gifted
- Constance Roth, Bay Waveland Middle School, science and math
- Sara Waller, Wayne County Career & Technical Education Center, culinary arts
- Angie White, George Washington Carver Middle School, language arts
"South Mississippi has some of the most dedicated and hardworking teachers in the nation, and we're honored to recognize these amazing educators who epitomize educational excellence," said Mississippi Power President and CEO Ed Holland. "Teachers shoulder a very important responsibility by helping our children maximize their potential every day. Because of them, students strive for success making our communities better places to live and learn."
The award includes $3,000 for the teacher, and $3,000 to be used at the teacher's discretion for supplies, equipment, and/or professional development.
Educational Research clearly documents that the quality of teaching is the most significant in-school determinant of student success. Students who have effective teachers make significant gains in learning; students who have ineffective teachers fail to make significant gains in learning. What teachers know and can do determines what children learn.
Since 1984, when Barton founded the Mississippi Power Education Foundation, newly merged with the Mississippi Power Foundation, the company has supported excellence in education throughout its service area by awarding more than $8.6 million in grants and awards to teachers, schools, school systems and educational projects.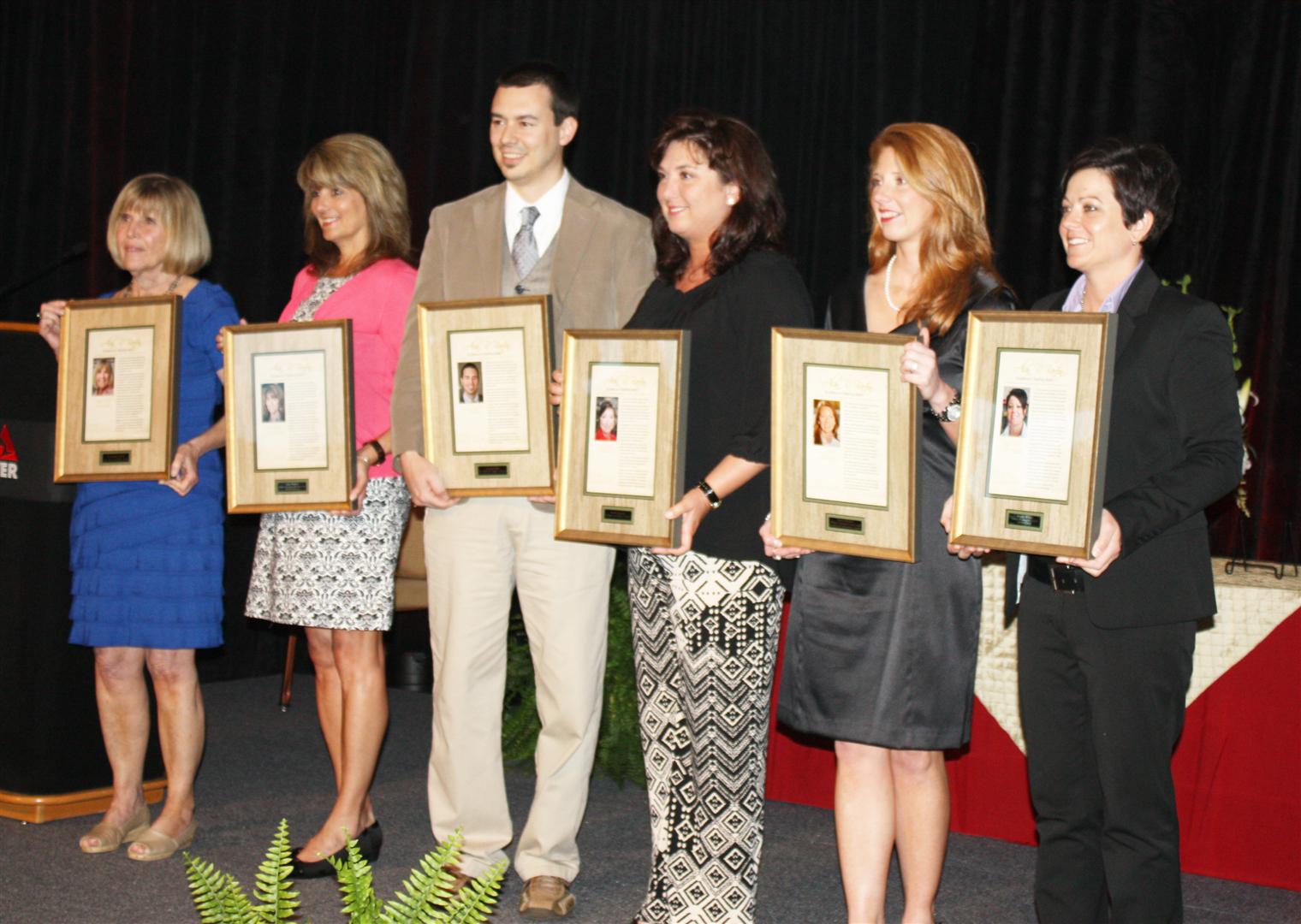 Angie White (far right) with the other 'Excellence in Teaching' Award Winners during the Award Luncheon.
Congratulations Ms. White! We are so very proud of you!!
To view the video about Angie White, click here: http://cleanvideosearch.com/media/action/yt/watch?videoId=QSYDnfGfMo4