« Back to news list
Northwest Middle School Raised over $2,000 for Pennies for Patients
Northwest Middle School exceeded their goal of $2,000 and raised $2,119.81 for Pennies for Patients. The money raised benefits the Leukemia & Lymphoma Society.
Northwest's fundraising efforts put them in 65th place out of 475 participating schools in the Louisiana/Mississippi Region; 27th out of 194 participating schools in the state of Mississippi; first in Lauderdale County; and first in the Meridian Public School District.
Way to go Northwest!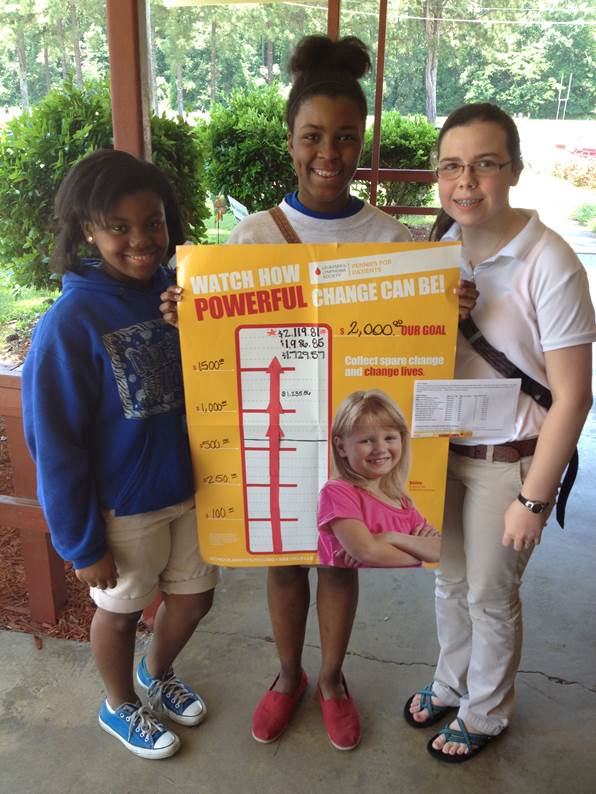 Northwest students (pictured left to right) Kacie Nabors, 6th grade; Catelyn Alford, 7th grade; and Madison Dees, 7th grade show off their results on the Pennies for Patients goal poster.