« Back to news list
MHS Homecoming T-Shirts On Sale Now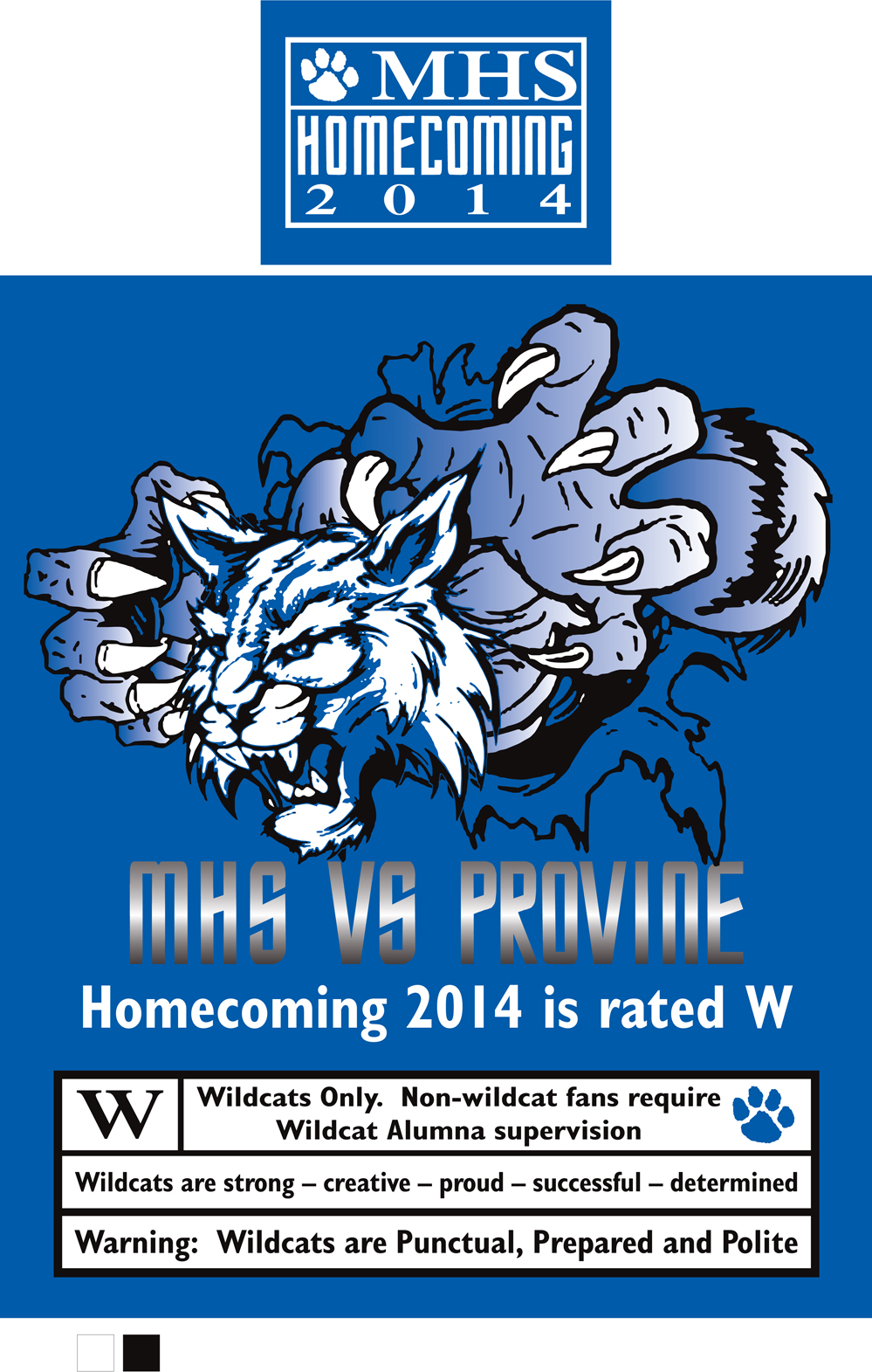 Meridian High School will host Provine for the 2014 Homecoming game on Friday, October 3 at Ray Stadium.
Homecoming t-shirts are on sale now.
Cost:
$10 - Sizes Small - X Large
$12 - Sizes 2 X and 3 X
To order:
Call Mrs. Carter in the Meridian High School Front Office - 601.484.4427. The deadline to order is Wednesday, September 10.
Go Wildcats!