« Back to news list
Oakland Heights & Crestwood Elementary Students Make and Donate Quilt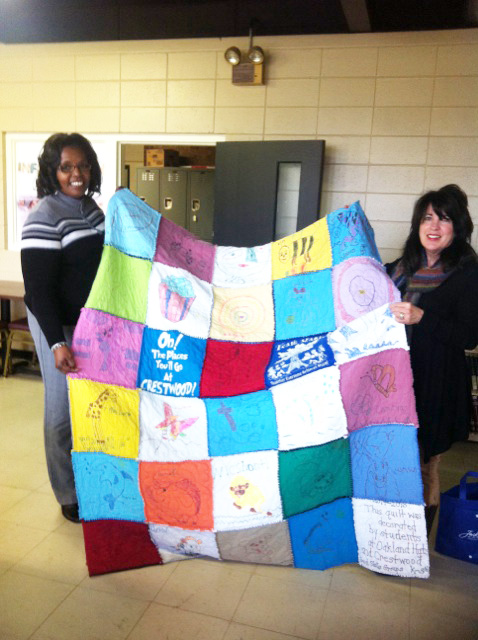 Angela Hicks, South Harbor Shelter, (left) receives completed quilt from Cindy Burt, Oakland Heights and Crestwood Elementary Counselor (right).
Students in Cindy Burt's Behavior and Social Skills Classes at Oakland Heights and Crestwood Elementary Schools recently participated in a service learning project for the South Harbor Homeless Shelter.
"Service learning is one of the best strategies to actively involve youth in their learning and to help them see their place in the community and their roles as citizens," said Burt.
Through the Behavior and Social Skills classes, the students learned about the importance of good character – such as responsibility, compassion, caring, sharing, cooperation, teamwork, etc. Students also learned about good character through critical thinking activities and stories such as "Reach Out and Give," Show You Understand," and "Quilt Makers Project."
"I am always looking for ways to integrate social skills lessons and real life examples into what is being taught in the classroom in order to make the skills clearer through application," said Burt. "After discussing 'Quilt Makers Project,' the students decided they would like to attempt making a quilt to donate to a shelter in Meridian."
To make the quilt, t-shirts were used for the fabric and were donated by student's parents as well as community members and teachers. Great Southern National Bank President Von Burt also donated money to buy needed supplies. The students used their imaginations to create quilt squares that they felt would make someone happy. Robin Ivey, a local quilter, donated her time to put together the quilt squares made by the students.
Students learned more about homelessness from Gretchen Luvene, MPSD Parent Resource Center Coordinator. She provided students with important information regarding homelessness and information on different shelters in the Meridian area.
Once completed, the students donated the quilt to the South Harbor Shelter where it is now on display.
South Harbor Shelter's Deke Cross-Mcdade said, "First, I would like to thank the kids for providing the quilt to the shelter. The quilt has been hung on the wall as a focal point upon entering the shelter. The quilt symbolizes 'warmth.' The temperature outside during this season maybe cold, as well as people we sometimes encounter, but with this quilt the clients know that they have found a place of warmth. This is what we, as an agency, would like for every visitor and client to feel upon entering the shelter. On behalf of the Board of Directors, Ms. Angela Hicks, Interim Director, and myself again we say thank you."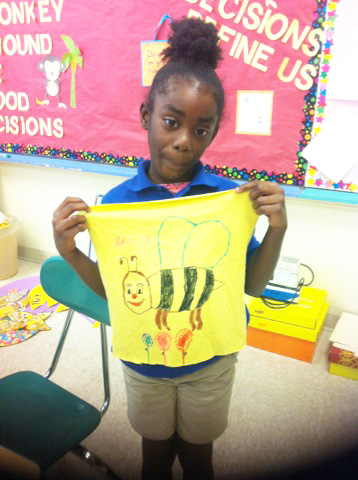 Johniya Nolan, third grade student from Oakland Heights, displays the square that she made for the quilt.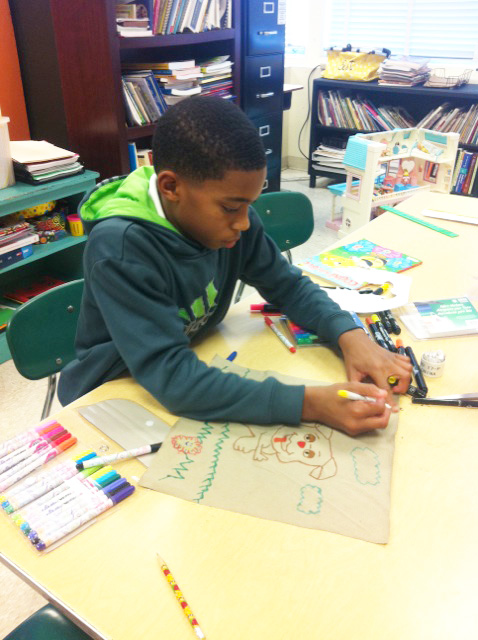 Nicqundre Smith, a fifth grader from Oakland Heights, works diligently on his square for the quilt.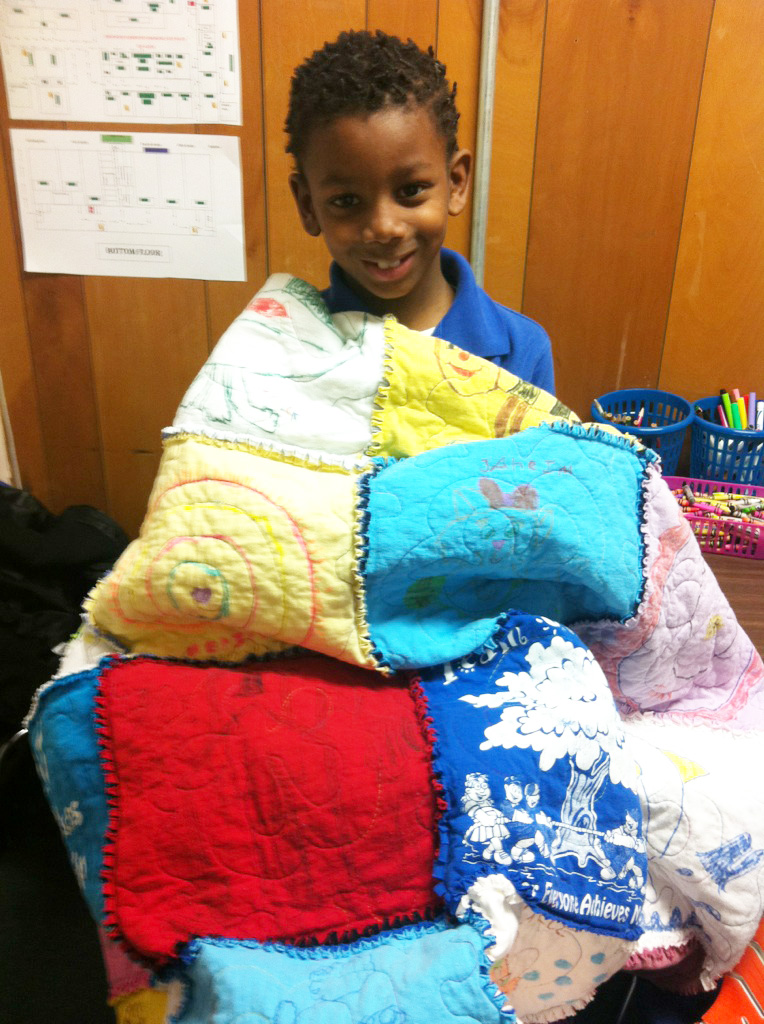 Crestwood Elementary School second grader Emanuel Mathis displays the completed quilt.