« Back to news list
Mr. and Miss Meridan High School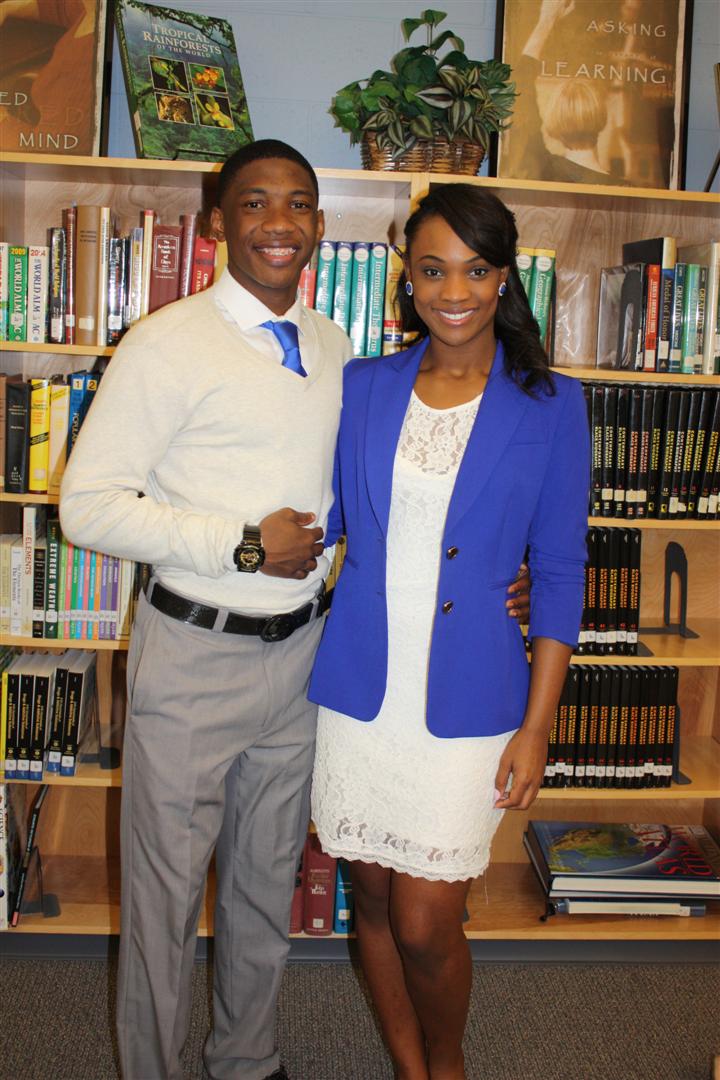 Mr. MHS Brandon Miller (left) and Miss MHS Mayah Emerson (right).
Miss MHS, Mayah Emerson, is the lovely daughter of Katricia Emerson and Albert Emerson.
Myah has been very involved throughout her four years at the high school. She is Head Drum Major of the Wildcat Band, President of the Junior Civitan Club, a member of the National Honor Society, and Secretary of the Drama Club. Mayah is also serious about academics, maintaining a 4.0 GPA throughout high school and ranking in the top ten percent of her class.
Her community involvement includes being President of the Delta G.E.M.S Youth Empowerment Program which is sponsored by the ladies of Delta Sigma Theta Inc. and Vice Mayor of the Mayor's Youth Leadership Council. Mayah is also an active member of the Reflections of Christ Church.
Mayah plans to attend Mississippi State University, majoring in Educational Psychology.
Mr. MHS, Brandon Miller II, is the son of proud parents, Latonya Davis and Brandon Miller.
Brandon played football, basketball and baseball for MHS until 10th grade, and he continued to play basketball for the remainder of his high school years. He is a member of Jr. Civitan, National Honor Society, Science 'A' Team, and Rotary Club. Brandon was also named Prom King.
His involvement in the community includes being a member of Freedom Rock Men of Actions and a member of the Boys & Girls Club of East Mississippi. Brandon is also an active member of Freedom Rock Christian Fellowship Church.
Brandon is committed to Troy University to play Division 1 basketball and major in Pre-Law and Criminal Justice.
Congratulations Mayah and Brandon!