« Back to news list
New Robotics Club at Northwest Middle School Off to Strong Start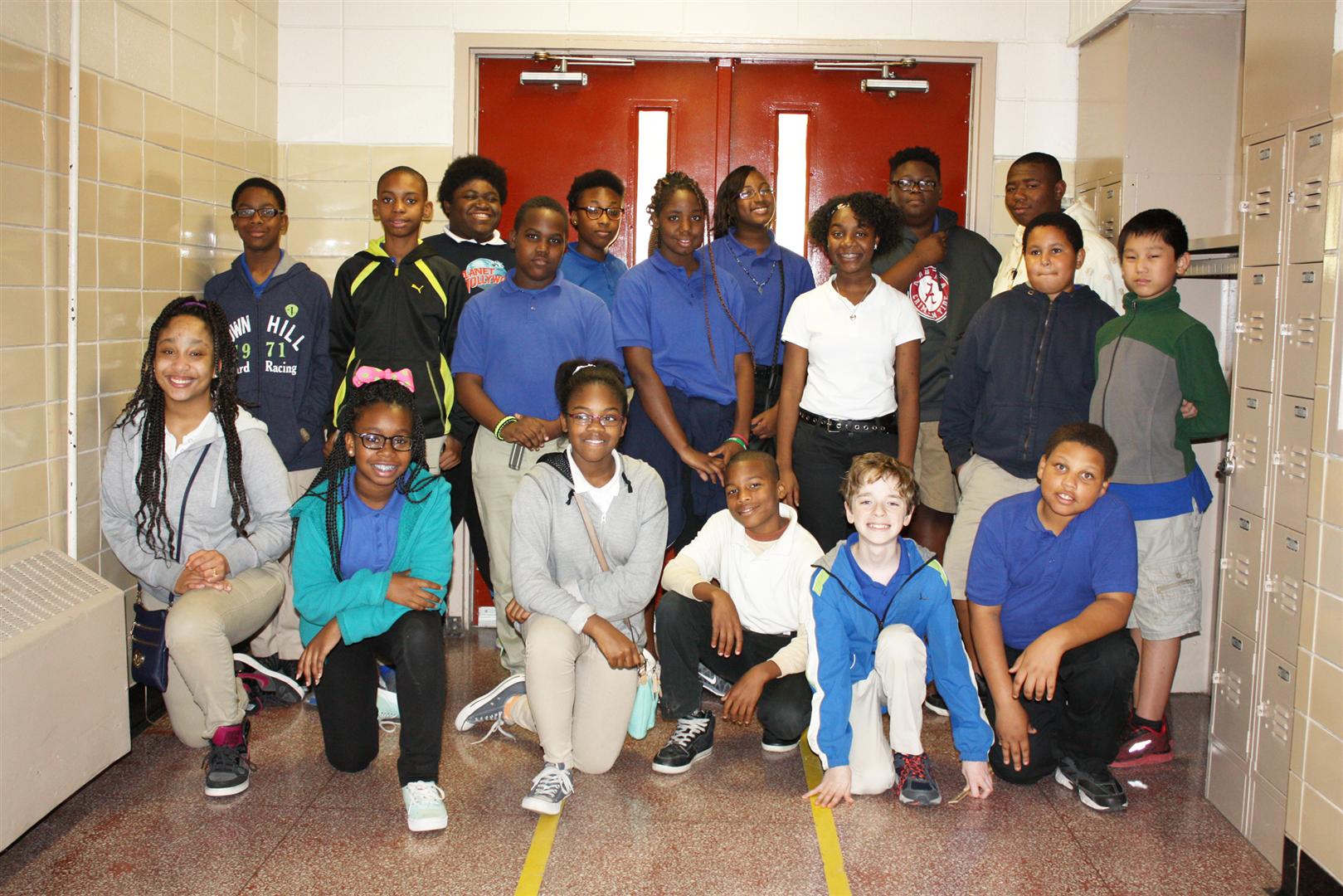 The Northwest Robotics Club members (pictured left to right):
Back row – Desaree Ford, Kynidi Dorris, Jassmine McNeil, A'Sauni Rainey, and Devontae Hunter
Middle row – SeDerrick Davis, Johnny "Noah" Moore, Korey Cistrunk, Aejah Stewart, Valerie Larkin, Cameron Haralson, and Henry Zheng
Front row – Timmedria Houston, LaDonna Glass, Monica Hampton, DeAndrew Mosley, Lucas Knusten, and LeMarcus Boyd
Not pictured: Camron Crawford, Kayiana Jasper, and Jordon Young
Northwest Middle School students now have the opportunity to participate in a Robotics Club as part of the Science, Technology, Engineering, and Mathematics (STEM) focus within the Meridian Public School District.
"As technology becomes more and more a part of our daily lives, the ability to manipulate it will be ever more vital to our futures," said Daniel Roberts, Northwest Middle School Robotics Club Sponsor. "It is with this in mind that Northwest Middle School started the Robotics Club on the suggestion of our principal, Mr. Booth. It is this forward thinking that will broaden the horizons for all current and future Northwest students."
The Northwest Middle School Robotics Club is currently comprised of about 20 students who meet once a week after school with Robotics Club Instructor Daniel Roberts and parent volunteer Robert Knutsen.
The team recently participated in the Mississippi Best Robotics Competition at Mississippi State University. To prepare for their first competition, the Northwest Robotics Club students began work designing and constructing the robot in late August. The students were provided with materials from Mississippi State University and its sponsors, and they were challenged with designing a robot to complete tasks related to the mining industry that included moving by remote control, collecting ore samples, and picking up and placing a small PVC pipe. Using math and applied sciences, students met the engineering challenges before them and competed in eight rounds of competition.
"The Robotics Club has helped the participating students implement technology, science, and math in a real world, team-oriented atmosphere," said Northwest Middle School Principal Justus Booth. "Mr. Knutsen and Mr. Roberts have done an outstanding job with the program and have exceeded all expectations. During competition at MSU in Starkville, we received many compliments for being one of the only first year participants to have an operational robot."