« Back to news list
Melanie Pittman, Carver Math Teacher, Named NAAC Teacher Intern of the Year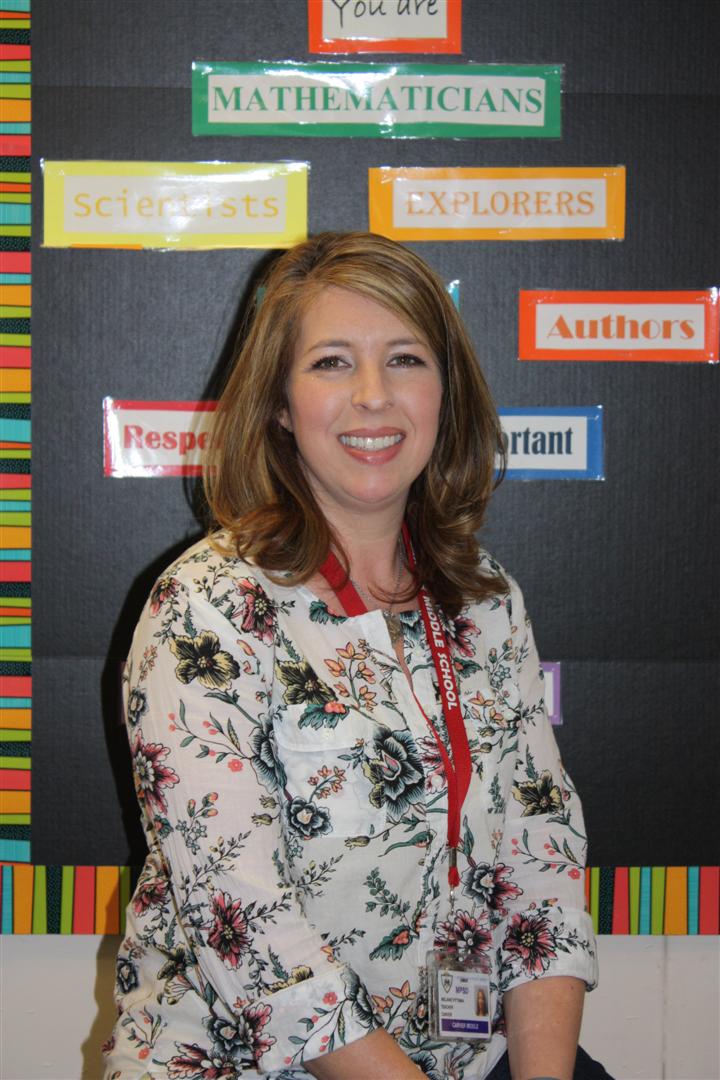 Melanie Pittman, seventh grade math teacher at Carver Middle School, was named Teacher Intern of the Year by the National Association for Alternative Certification.
Each year, the National Association for Alternative Certification bestows this prestigious award on three new teachers from across the nation in recognition of demonstrating successful teaching and contributions to the field in their early years as educators.
In her second year at Carver Middle School, Pittman served as a Branch Manager for Regions Bank for 10 years prior to becoming a teacher. It was during her work at Regions that she felt called to teach.
"I volunteered in middle schools on the Coast to teach financial literacy through a program that Regions offered," said Pittman. "When my family decided to move to Meridian, I knew that it was the perfect time for me to go back to school to get my teaching license."
Alternative certification is an ideal way for individuals with established professional and/or life experience to segue into teaching. With deep content knowledge and expertise, candidates can teach in the classroom while simultaneously earning their teaching credential.
Highly selective, alternative certification programs provide rigorous training before the teacher steps into the classroom and continue to provide training and support throughout the program. This ensures every one of these highly-committed, highly-skilled teachers is exceptionally prepared. Alternative certification programs hold candidates to the same rigorous standards and levels of coursework that all teachers in the state are required to meet.
Pittman will graduate in May from Mississippi State University with a Master of Arts in Teaching.
"Mrs. Pittman is such a hard-working and positive teacher," said Tommy Branch, Principal of Carver Middle School. "She is doing a great job teaching math, and we are so glad that she decided to become a teacher and join our team."
Pittman will be formally recognized with Teacher Intern of the Year Award by the National Association for Alternative Certification during the annual conference to be held March 6-9, 2016 in New Orleans.
"Becoming a teacher and actually teaching has been one of the hardest things that I have ever done, but it has also been one of the most rewarding," said Pittman. "Children need good teachers."