« Back to news list
Ross Collins Students Troy Carter & Trevelle Ingram Named Head of Class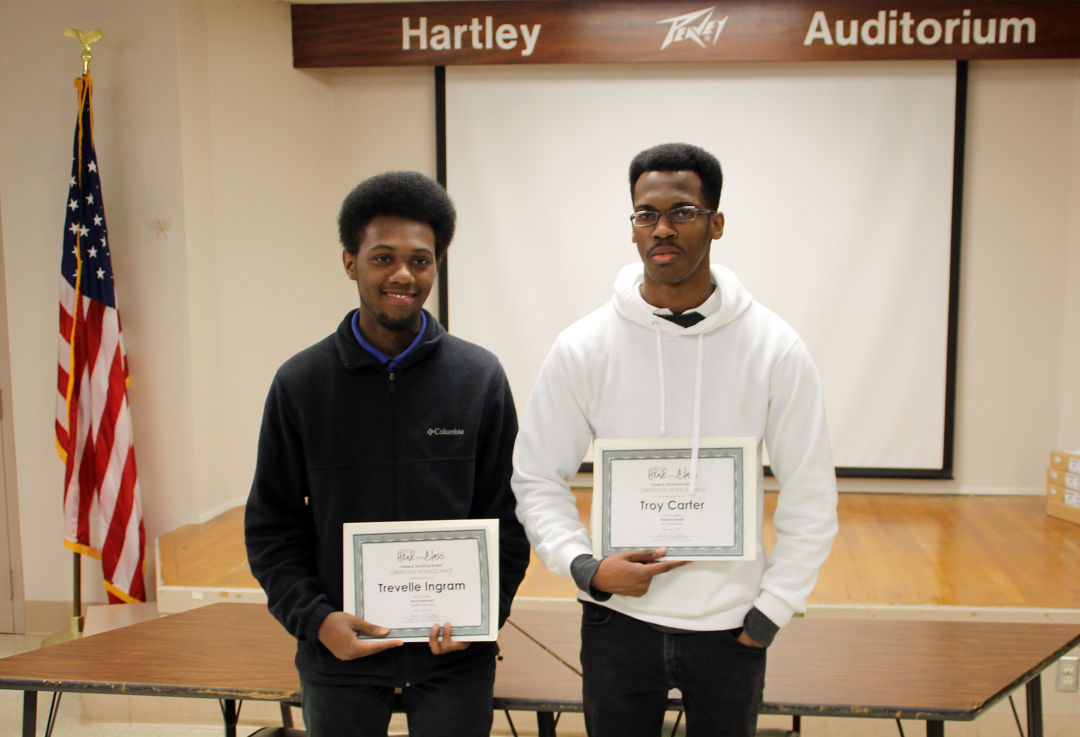 Ross Collins students Trevelle Ingram (left) and Troy Carter (right) named Head of the Class.
The East Mississippi Business Development Corporation (EMBDC) recently recognized its fall 2015 Head of the Class award recipients.
In an effort to promote the vocational and technical programs offered in the public schools in Meridian and Lauderdale County, the EMBDC recognizes students enrolled in these programs.
Each semester, the schools are asked to submit the name of two students to be recognized as Head of the Class. One award is presented for the career and technical student with the highest overall achievement, and another award for the career and technical student who shows the most improvement in grades, skill performance and/or attitude.
The Head of the Class recipients were selected by the East Mississippi Business Development Education Committee. According to Debbie Mathis, who oversees education programs at EMBDC, EMBDC and the Education Committee are committed to partnering with city and county schools. "Recognizing our top career and technical students each semester is an honor for the EMBDC," Mathis said. "These students are planning for their careers now and will, one day, be an great asset to our local workforce."
The recipients from each school were as follows:
Ross Collins/Meridian High School
• Highest Overall Achievement: Troy Carter, Auto Service
• Most Improved: Trevelle Ingram, Health Sciences I