« Back to news list
March Teacher of the Month - Rachel Pomeroy
Congratulations to Rachel Pomeroy, Poplar Springs Elementary School, who was honored recently with a surprise classroom visit, flowers, and $25 gift card.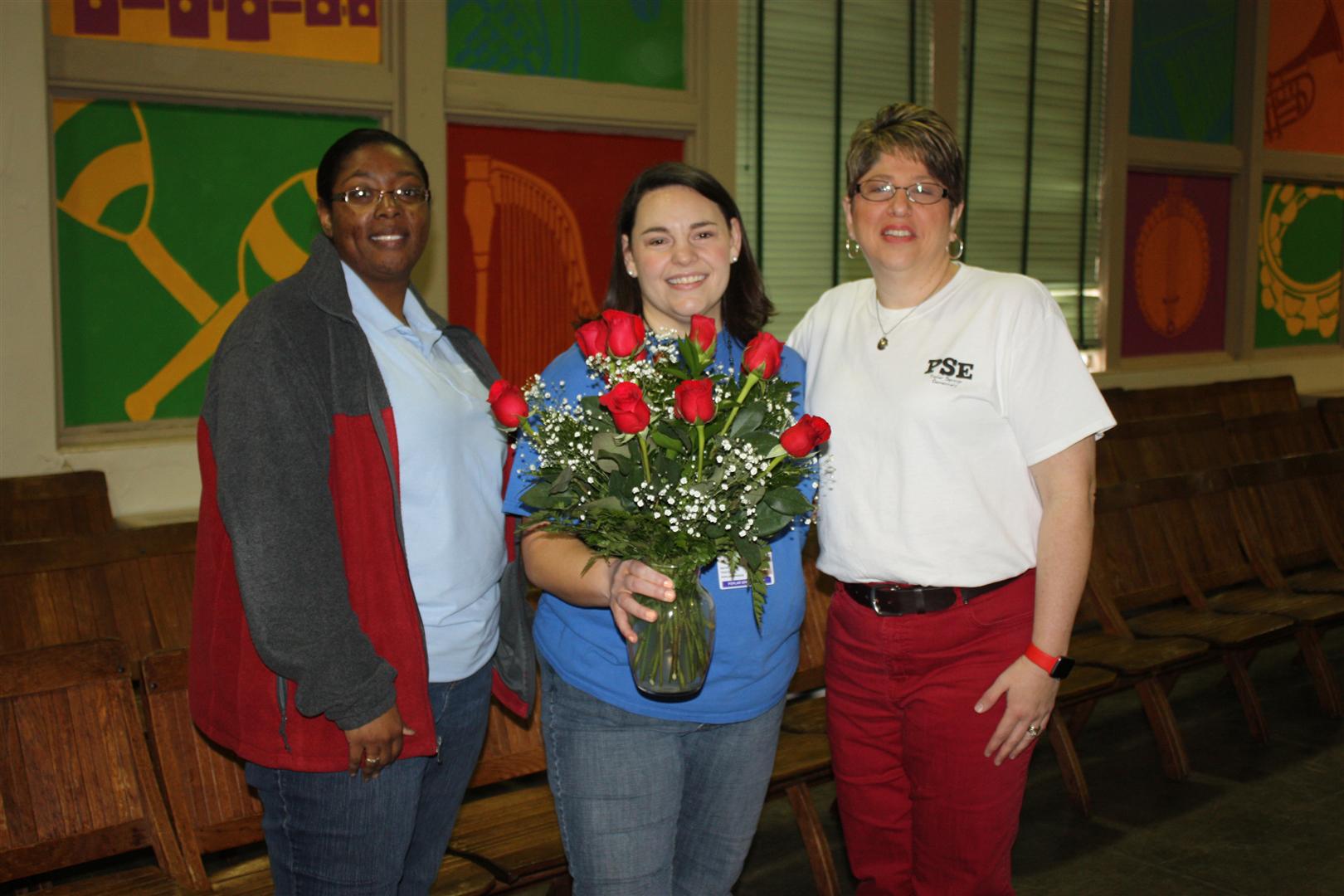 Pictured left to right: Shimeka Robinson, City of Meridian; Rachel Pomeroy, Poplar Springs Elementary School Music Teacher and Teacher of the Month; and LaVonda Germany, Poplar Springs Elementary School Principal.
Mrs. Pomeroy is the music teacher at Poplar Springs, and she is a true arts integration teacher! She has a way of making every student comfortable with music; whether it's through adding instruments, visual aids or music to each and every lesson. Her ability to go above and beyond for every child is a true gift!
Mayor Percy Bland, Meridian Parks and Recreation Director Kelvin McGruder, and local businesses, Cartoons and Balloons and Nino's Daycare, will be recognizing an outstanding teacher or staff member from two MPSD schools a month during the 2015-16 school year.
Congratulations to Mrs. Pomeroy! We are very proud of you!