« Back to news list
Ron Norman Named Head Basketball Coach at Meridian High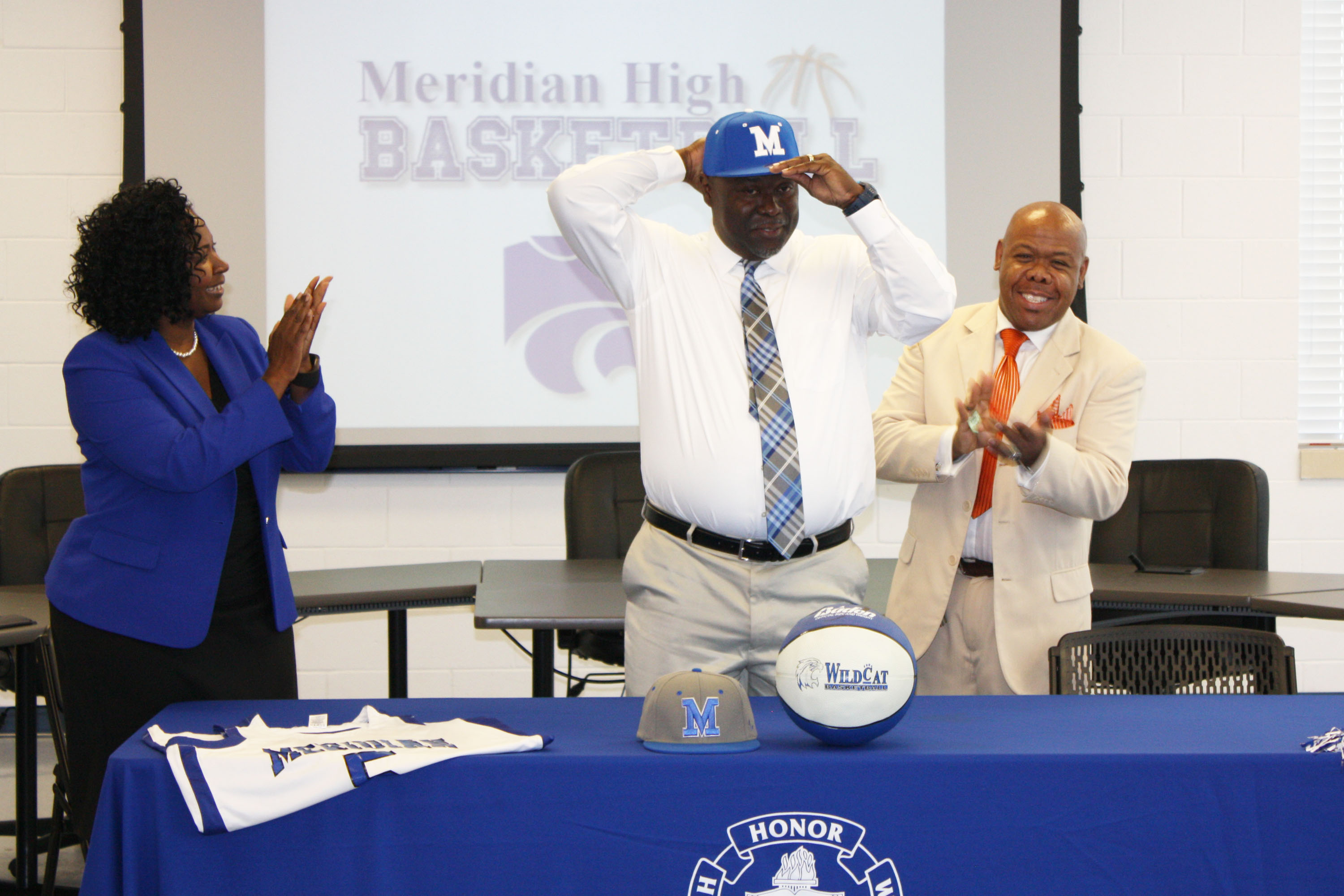 MPSD Superintendent Dr. Amy Carter (left) and MHS Principal Victor Hubbard (right) welcome Ron Norman as the new MHS Boys Basketball Coach.
The Meridian Public School District officially announced Ron Norman as the Head Basketball Coach for the Meridian High School Boys Basketball Team in a press conference on Wednesday, July 29, 2016.
Norman comes to Meridian with 19 years of experience from Pascagoula High School where he served in the same capacity. He has also served as Head Basketball Coach for Wayne County High School and Bay Springs High School.
Norman has earned many accolades including 2016 Sun Herald Coach of the Year, 2015 South Mississippi All Star Coach, and Region 8- 5A Coach of the Year in 2014, 2015, and 2016.
Norman earned a Masters in Sports Administration from the University of Southern Mississippi and a Bachelor of Science in Physical Education from William Carey University.
MPSD is proud to welcome the Norman family into the Wildcat Family!