« Back to news list
West Hills Raises Money for Breast Cancer Awareness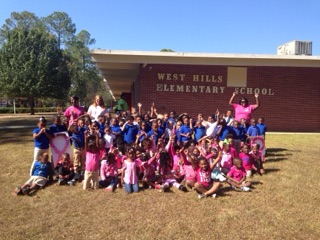 The students at West Hills Elementary School have "pinked" it out in their second annual Breast Cancer Awareness campaign. During the month of October, students were allowed to wear pink shirts for $1.00 on select Fridays.
The cancer awareness drive was spearheaded by students and teachers in kindergarten, but the whole school joined in to make the campaign a great success. The students of West Hills raised an impressive $260.00 through their pink out days and cupcake sale.
Ms. Ethridge and Ms. Davis's fourth grade classes also ordered pink cupcakes for $1.00 each.
The money raised was donated to Wayne Herrington of Anderson Cancer Center in honor of Dessie Larkin, a foster grandmother of West Hills, who was recently diagnosed with cancer.
Great job, West Hills!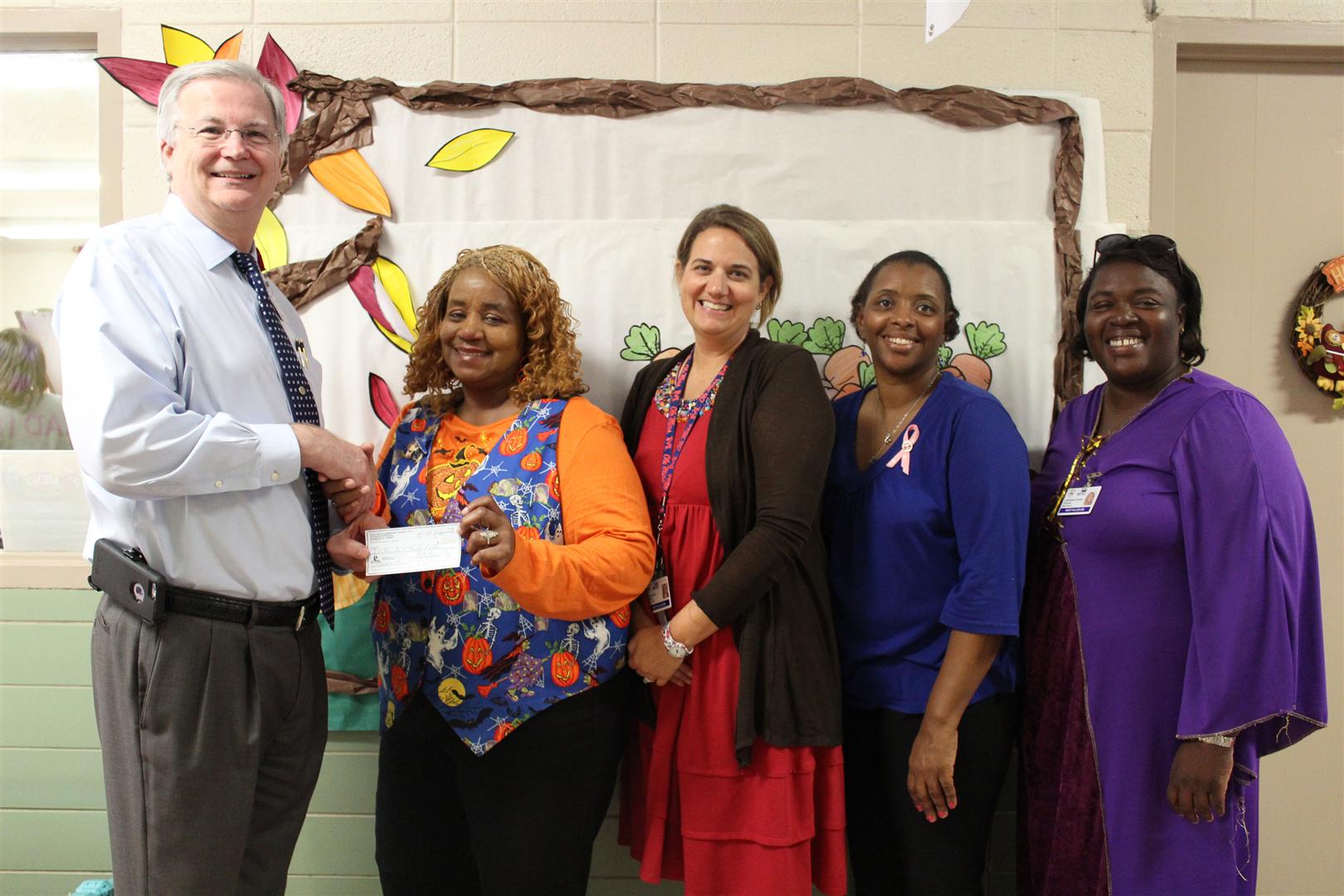 Pictured left to right: Wayne Herrington, Administrative Director for Anderson Regional Cancer Center; Patricia Sterling, West Hills PTO President; Brooke Knight; West Hills Elementary School Principal; Holly Smith, West Hills Elementary Teacher Assistant; and LaMareshia Johnson, West Hills Elementary Kindergarten Teacher