« Back to news list
Eddie Brown & Keyarra Blakney Named Mr. & Miss MHS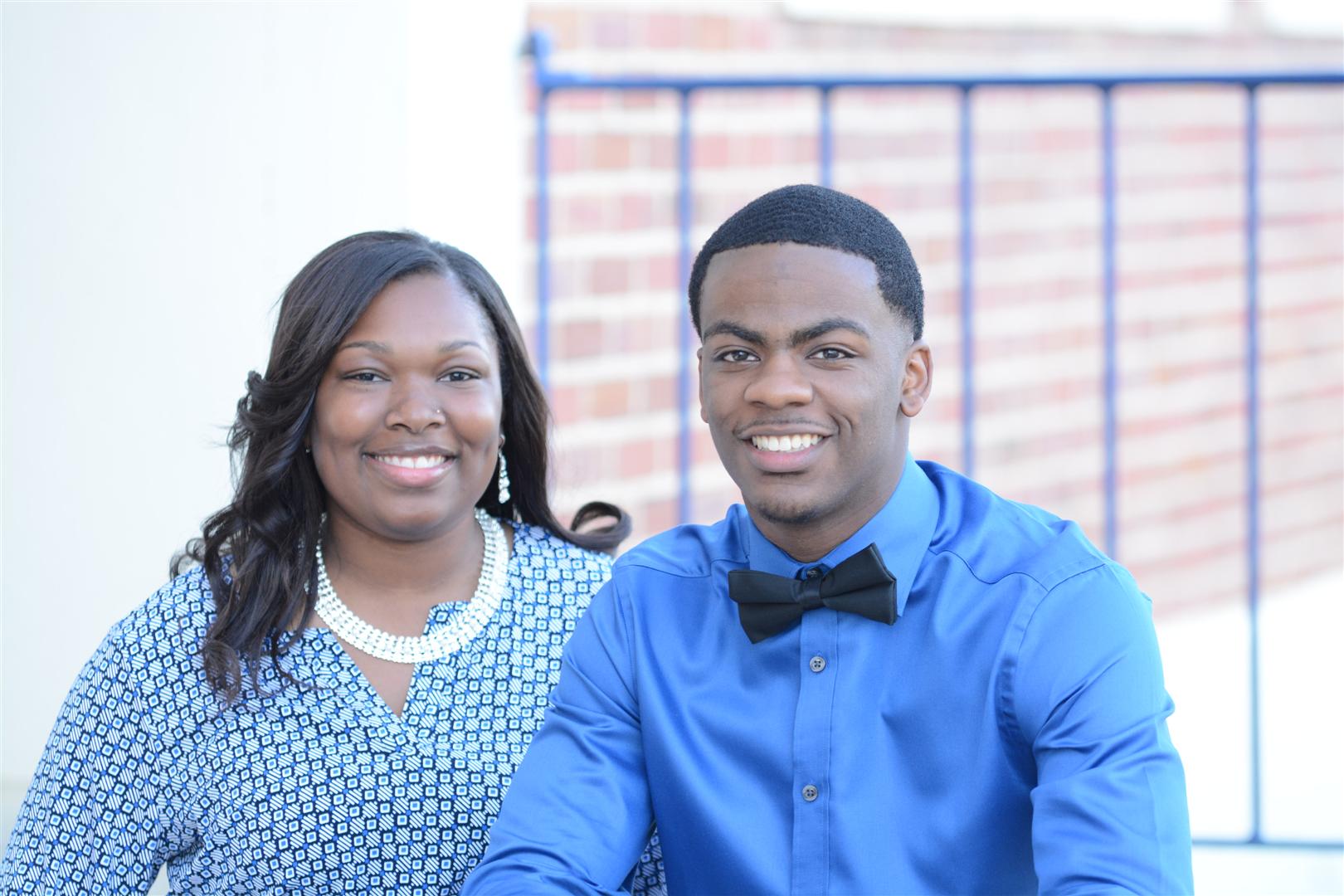 Miss MHS Keyarra Blakney
Keyarra currently ranks in the top ten percent of her graduating class. She has been very successful in her academics, receiving academic letters for maintaining a 3.75 average and above every year. She is a member of National Honor Society and Editor of the 2016-2017 MHS Yearbook.
Upon graduation, Keyarra plans to attend the University of Alabama in Birmingham, AL where she plans to pursue a career in nursing.
Keyarra is the daughter of Flanika Blakney and granddaughter of Joanne Blakney.
Mr. MHS Eddie Brown
Eddie has been a member of the Meridian High School football team since his freshman year. He is an active member at Agape Storehouse Apostolic Church. Even with his busy schedule, Eddie maintains an impressive 4.0 GPA.
Upon graduation, Eddie plans to attend Mississippi State University in the fall of 2017, and major in the field of Engineering or Business.
Eddie is the son of Eddie and Showanda Brown.